New Jersey family murdered on New Year's Eve shot at close range, prosecutors say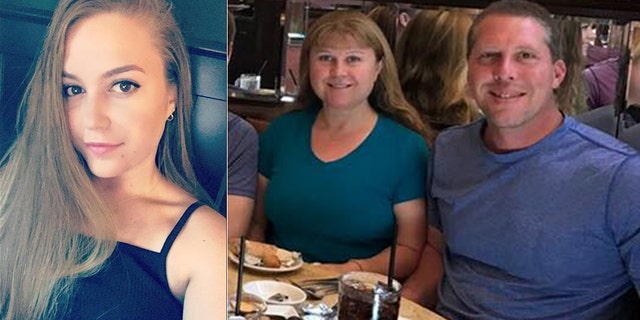 The New Jersey teen who reportedly killed his parents, sister and a family friend on New Year's Eve shot them several times at close range, prosecutors said on Tuesday.
The incident occurred at the family's Long Branch, N.J. home and only the 16-year-old's brother and grandfather were able to escape, according to investigators.
The weapon used during the bloody event had a 15-round magazine, according to prosecutors. Monmouth County Prosecutor Christopher J. Gramiccioni said Monday that the gun was believed to be a Century Arms "semi-automatic assault rifle," and was purchased legally and was registered to a family member.
TEENAGE MURDERS HIS FAMILY MEMBERS ON NEW YEAR'S EVE, OFFICIALS SAY
Police arrived at the family's home shortly before midnight and the suspect was taken into custody without incident, Gramiccioni said. He added that the attack was an "isolated" domestic incident and there was no known history of violence at the house.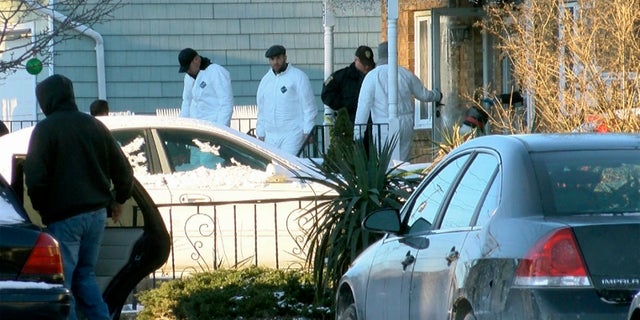 "We are confident that this is a domestic incident that is completely isolated," Gramiccioni said Monday. "It's a terribly tragic incident."
BROTHER OF TEEN ACCUSED OF SLAUGHTERING FAMILY PENS TRIBUTE TO PARENTS, SISTER
The deceased individuals were identified as Steven Kologi, 44, Linda Kologi, 42, Brittany Kologi, 18 and Mary Schultz, 70. Schultz was identified as a "family acquaintance" by the prosecutor's office.
A court appearance was scheduled for Tuesday but was later postponed a day so the judge could decide whether to grant a media request allowing the proceedings to be open to the public.
Authorities haven't disclosed a motive but have said they will seek to move the case to adult court.
Fox News' Kaitlyn Schallhorn and The Associated Press contributed to this report.