New Hampshire university to offer graduates employment 'guarantee'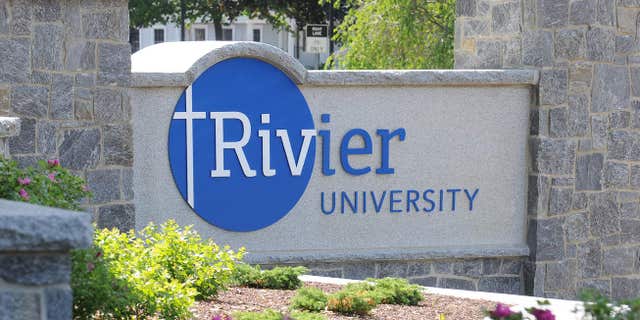 A small Catholic university in New Hampshire is offering its undergraduate students a program that will guarantee to land them a job within nine months of graduation.
Rivier Univeristy, which boats about 2,600 students, will either pay their federally subsidized students loans for up to a year or enroll them in up to six master's degree courses tuition free if the student doesn't get a job. The school is calling this the "Employment Promise Program."
"We want to send a message that we recruit not just for the first year, but we're a partner throughout an educational experience with students," university president Sister Paula Marie Buley said.
"The Rivier Employment Promise is really the university's commitment to partner with students in the classroom, on campus, in the community and ultimately, a career," she said.
The program expected to begin with the Class of 2020, next fall's freshmen. The school has about 200 incoming freshman each year and Buley is expecting most of them to participate in the program. For a student to stay in the program, they must maintain a 3.0 minimum grade point average and participate in activities, including career counseling, community service and internships. In return, the university will provide specialized academic and career action plans designed to enhance a student's employability.
"We're focusing on the goal of an undergraduate education — the academic rigor, the values, the skill set, the ability to work with other people, to communicate ideas — and we give students ways to practice all their skills while they're still at the university," Buley said.
Buley told the Nashua Telegraph that students currently fare well after school. She said that at least 95 percent of Rivier students are employed, in graduate school or in the military in some way between six and nine months after graduation.
The program is a first of its kind in New Hampshire, but far from the first in the nation.
In Maine, Thomas College pays federal student loans for up to a year or offers free master's degree courses to students who follow certain steps as undergraduates and don't get jobs related to their majors within six months of graduation.
Capitol College in Laurel, Maryland, guarantees qualified graduates a job with a competitive salary within 90 days of graduation or the school will provide up to 36 additional undergraduate credits. And Adrian College in Michigan pays some or all student loan payments until graduates make $37,000 a year.
When the latter program was launched in 2014, college officials framed it as a solution to skyrocketing tuition costs and student loan defaults. At Rivier, where the annual undergraduate tuition is $28,800, Buley said the program also is aimed at reassuring parents that the significant cost is worth it.
"We know that they are very interested in the career preparation and the employability of their students in all academic disciplines," she said. "I think you see even more today that parents and students are in partnership in selecting an institution, and this really speaks to the interests of both parents and students."
Courtney Campbell, 17, of Stoughton, Massachusetts, was recently accepted to Rivier and is deciding between the Nashua school and one other college. After hearing about the new program Tuesday from her guidance counselor, she said she's definitely leaning toward Rivier.
"It really helps me feel less nervous about getting a job," said Campbell, who plans to study early childhood education.
The Associated Press contributed to this report.