'New California' and other US territories fighting to become the 51st state
Some cities and counties are looking for a clean break -- from their designated state, that is. For years, some U.S. officials have fought to create the 51st state, providing a variety of reasons why they should gain independence.
Officials have drafted petitions, campaigned from county to county and created lengthy proposals to explain why their area should be considered a state. Most believe it would be economically beneficial for their particular area, others argue it could make a difference in local elections.
Article IV, section 3 of the Constitution allows for new states to be admitted into the union, though no new state can be formed within an old state without the consent of the state legislature as well as Congress.
That's not likely to happen any time soon.
"Generally speaking, it's very uncommon for a state to willingly vote to make itself smaller. (The last time that happened was in 1862 when West Virginia broke off from Virginia, and that involved some creative wartime interpretations of the Constitution.) And the U.S. Congress seems no more likely to vote for such statehood," the Pacific Standard Magazine explained in an online post in November 2013.
There haven't been any new states formed by secession in modern U.S. history. But that doesn't mean people aren't still going to try. Here's a look at some state partition proposals in recent years.
"New California"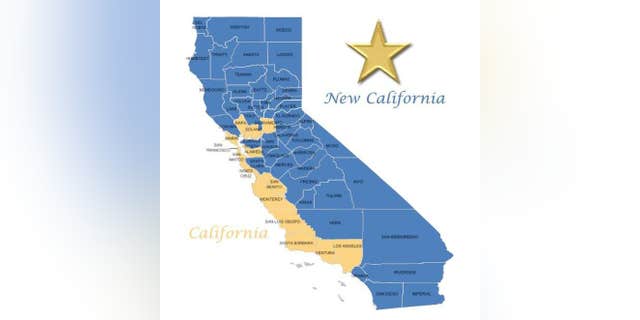 Two men launched a campaign on Jan. 15 to create the 51st state of the union, dubbed "New California." The movement proposes dividing rural California from the coastal cities, citing a list of 40 grievances against the state's government.
Unlike the failed 2016 campaign to split California into six states, this movement, founded by Robert Paul Preston and Tom Reed, seeks to consolidate rural California into its own economy.
"After years of over taxation, regulation, and mono party politics the State of California and many of its 58 counties have become ungovernable," the movement declares on its website.
It states that a consensus must be reached by the state legislatures of California as well as Congress. The process, according to New California hopefuls, could take up to 18 months.
As of April 24, the group claimed it has approval from 38 of the state's 58 counties needed to take it to the Legislature, CNBC reports.
"North Colorado"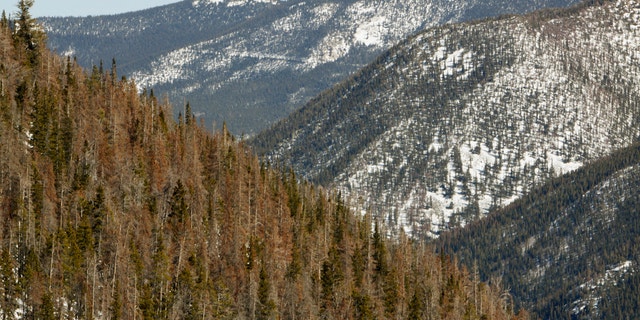 Ten counties in Colorado started floating the idea of becoming their own state -- "North Colorado" -- in July 2013. And two more counties in Nebraska hoped to join them.
With a combined population of 350,000 people, North Colorado would have been the smallest state in the union if Congress agreed with lawmakers and declared the area an official state, according to the Pacific Standard Magazine.
Local officials said a new state was needed to better represent the interests of northern Colorado.
"I say 80 percent of the oil and gas revenue in the state of Colorado is coming out of northeastern Colorado – Weld, Yuma County, and some of other counties," Weld County Commissioner Sean Conway told CBS Denver at the time. "Seventy percent of the K-12 funding is coming off the state lands in Weld County alone. I'm telling you we are economic drivers."
The proposal was placed on a November 2013 ballot, but was widely rejected by voters -- 58 percent to 42 percent.
"Weld County voters said this is an option we shouldn't pursue and we won't pursue it," Conway said in response to the vote, according to the Denver Post. "But we will continue to look at the problems of the urban and rural divide in this state."
"Baja Arizona"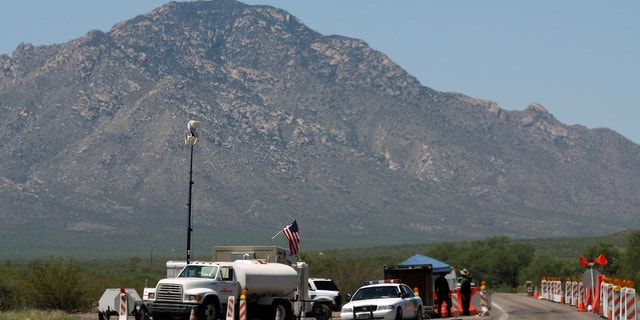 A group of attorneys in Arizona's Pima County Democratic attempted to form their own state, called "Baja Arizona," back in February 2011. The movement was called "Start Our State" and represented the roughly 1 million residents in Pima County.
Paul Eckerstrom, who helped lead the effort, argued the state legislature had gone "too far to the right," according to the Arizona Daily Star. He specifically pointed to politics in Phoenix, adding that priorities outlined by politicians in the city weren't representative of the needs in Pima County.
"Every bill we've heard about here is either anti-abortion laws or anti-Mexican laws,' Eckerstrom told the local paper. "These are not laws that are geared toward solving the real problems that we have."
The legislature reportedly voted against the bill weeks later.
"Cook County"
On Nov. 22, 2011, Illinois Reps. Bill Mitchell and Adam Brown introduced a bill that would separate Cook County -- the second most populous county in the U.S. -- from the rest of the state.
Mitchell argued that voters' voices were being "drowned out by Chicago."
"Downstate families are tired of Chicago dictating its views to the rest of us," Mitchell told NBC Chicago at the time. "You only have to look at the election results from last year's governor's race to see the problem. Cook County carried Pat Quinn, while almost every Downstate county supported Bill Brady."
In January 2013, the bill came up during a chamber session in the Illinois House of Representatives but lawmakers adjourned it indefinitely.
Fox News' Steve Kurtz and Bradford Betz contributed to this report.