Nevada woman fatally stabs roommate for talking during TV show, police say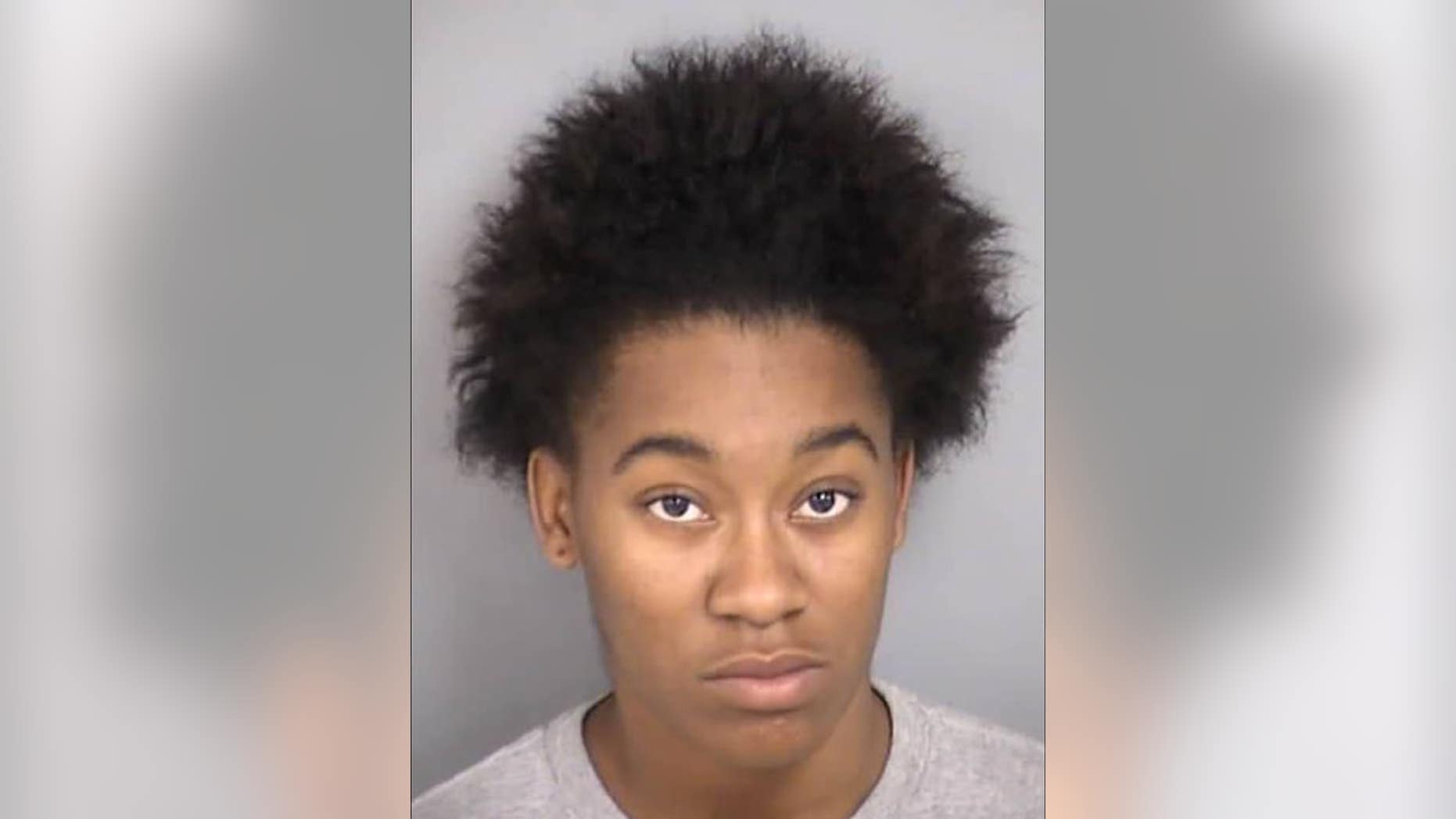 A Nevada woman fatally stabbed her roommate because he kept talking while she was watching a television show, police say.
Dymund Ellis, 19, of North Las Vegas, was "arrested and booked for a charge of murder with a deadly weapon" in connection with the stabbing death of her roommate, Jace Trevon Ernst, 25, KVVU reported.
Ellis and Ernst got into an argument on May 4 because Ernst kept talking over the dialogue of the television program, according to a police report. It was not immediately clear which television show Ellis was watching.
Ellis told her roommate to "shut up" and Ernst replied, "Shut up, [expletive]."
FORMER SEN. HARRY REID UNDERGOES SURGERY FOR PANCREATIC CANCER
Ellis then went to the kitchen and retrieved a knife daring Ernst to "Call me a [expletive] again," the police report stated.
Ernst reportedly did and Ellis stabbed him in his chest "before returning the knife to her bedroom," she told police.
Ernst was transported to University Medical Center where he was pronounced dead.
Debra Wesley, a friend of Ellis and Ernst told News 3 the stabbing was "a bad accident."
"They got into an argument that turned physical," Wesley told News 3 "He has done things to her, and she has done things to him. However, on this particular day, it was a bad accident."
SCHOOL DISTRICTS INCREASINGLY HIRING FOREIGN TEACHERS TO FILL SHORTAGES
The police report stated Ellis had threatened Ernst with a knife about 10 times the past couple of months but he was able to take it away from her.
"She told me she has anger problems and she just got extremely upset tonight," an officer wrote in the police report.