Nevada girl, 10, honored for shielding her young relatives from barrage of gunfire in Walmart parking lot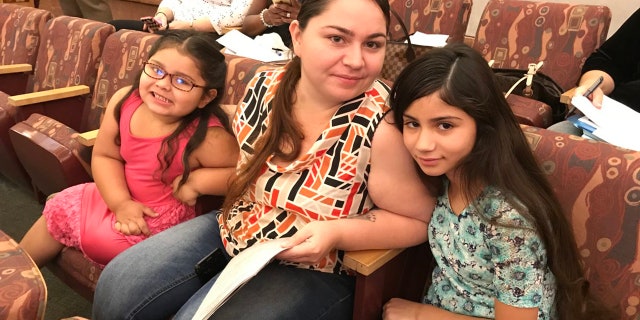 Nevada officials honored a 10-year-old girl who shielded her 18-month-old brother and her 15-month-old cousin and was struck by a bullet as gunfire rang out at a Walmart parking lot last month.
Clark County Commissioner Lawrence Weekly honored Aaliyah Ingraham on Tuesday declaring June 5, 2018 "Aaliyah Ingraham Day." Aaliyah was given a medal for her heroism.
"Heroism comes in all shapes, sizes and forms," Weekly said at the ceremony, according to the Las Vegas Review-Journal.
Aaliyah was with her mother and her two younger relatives in a car in the Walmart parking lot on May 8 when police said two men started shooting at each other, according to FOX5 Vegas.
"My first reaction was to get out, her's was to jump on her baby brother," Aaliyah's mother Samantha Tygret told FOX5 Vegas. "She jumped on his car seat when I told her to get on the ground. If she hadn't done that a bullet would have hit him in the midsection."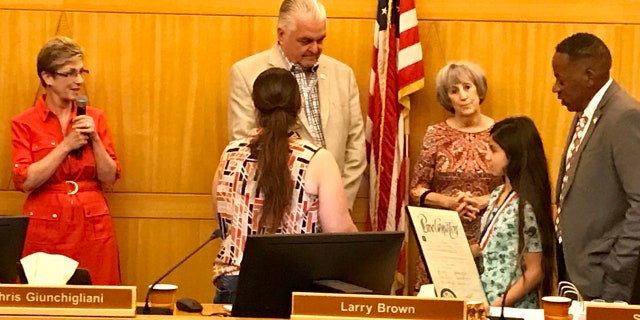 Aaliyah, seemingly unafraid of the harrowing events transpiring around her, threw her body over her brother and her cousin who were sitting in car seats in the backseat. Aaliyah was shot in the back.
"She literally took a bullet for her brother. I can never repay her for what she did," Tygret said.
The girl addressed the ceremony, still only focused on her brother.
"Heroism comes in all shapes, sizes and forms."
"I hope my brother will be okay, I wanted him to stay alive because he is so young," Aaliyah said.
Nearly a month after the shooting, Aaliyah is still feeling the effects of the shooting. She is planning to have surgery next month to remove the bullet lodged in her back, according to FOX5 Vegas.