Nevada college student Dianne Thacher returns to dorm room safe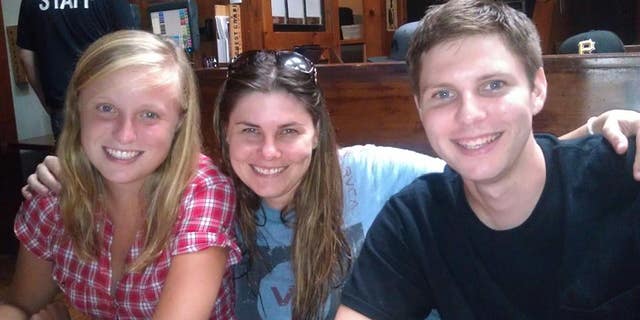 NEWYou can now listen to Fox News articles!
A missing Nevada college student returned to her dorm room on Tuesday and police say she is safe, not injured and that there was no foul play associated with her disappearance.
Dianne Thacher, 23, is in her freshman year at Sierra Nevada College in Incline, Nev. Before Tuesday, she was last seen checking out of a motel near Santa Barbara, Calif., where she was visiting friends. Days later, her family in Rhode Island called police after realizing her cell phone had been turned off. Thatcher's family is usually accustomed to hearing from her daily or seeing new messages posted on her Facebook.
Santa Barbara County Sheriff's Office said in a statement that Thacher allegedly met a male friend from Lompoc when her vehicle received a flat tire. Thacher then stayed with the male acquaintance for a few days around the Santa Barbara County area. Police said when she left for home, he saw that Thacher was considered a missing person and contacted the Sheriff's Office.
Authorities said they found Thacher's car abandoned with a flat tire and several parking tickets not far from the motel. Her cell phone was pinged several miles north of where her car was found and hours later it was turned off.
The Washoe County Sheriff's Office in Reno, Nev. confirmed that she was safe and sound on Tuesday.
"The Sheriff's Office takes every missing person case seriously and we are always pleased when there is a happy outcome and the person is located safely," Santa Barbara County Sheriff's Office said in a statement.
Fox News' Christina Corbin contributed to this report.