Network of churches raises more than $1M for nationwide disaster relief
More than 50 churches banded together to raise $1 million for victims of the hurricanes that ravaged Texas, Florida and Puerto Rico, the survivors of the shooting in Las Vegas and those in the path of the destructive wildfires sweeping through California.
Pastor Mike Hayes, founder and president of Churches In Covenant International, a network of churches and ministries in the United States, started the relief fund, HelpChurches.org, in the wake of Hurricane Harvey. But Hayes kept it open after several natural disasters -- and one mass shooting -- continued to hit the nation in the recent months.
"I can't even believe what I'm seeing – it's very sad, very sad," Hayes said from Santa Rose, Calif., where he was surveying the scorched landscape with other pastors. "We've got people on the street, still looking for missing people. It's tragic."
Hayes said he met with more than 50 pastors Monday morning who had their churches, homes and communities affected by the wildfires, along with federal, state and local officials who have partnered with their ministry.
"The stories are unbelievable, and it's just a war zone," he said. "We're all having to wear masks to be able to breathe, and we just met at a restaurant to hear their basic needs. We're doing all we can to help."
Pastor Hayes described a story from one pastor, whose church had more than 30 families' houses burn down. As the fire raged through the neighborhood, with winds gusting up to 25 mph, one woman, who was just two days away from giving birth to a child, escaped on a bicycle with her family.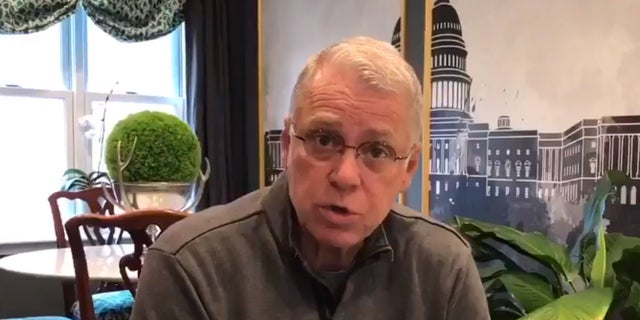 "This is going to take years to rebuild, but right now this [money] is going to helping the most basic needs," Hayes said. "There is an immediate need for face masks for people to breathe, refrigeration for food, very basic needs."
Hayes said local and state officials were working with the pastors to get permits for a pop-up trailer park and other relief efforts.
He initially challenged 100 church leaders to pledge $10,000 in an attempt to raise $1 million after Harvey hit Texas, but Hayes kept the fund open after other tragedies struck in quick succession throughout the country.
"I thought it was going to be open for Harvey relief, then closed, but Irma came into Florida, then Las Vegas happened, and I met with pastors there," he said. "We're counseling people there. Then the fires broke out. It feels like a disaster a week now, so we're just going to move from one need to the next."
The network of churches gets in touch with local pastors and the local church so they can meet the immediate needs in their church and community.
"There's a lot of great organizations, but if we help the pastor get in his home, and he gets his church on its feet, then they can help the community rebuild," Hayes told Fox News. "We meet with the local pastor, they do the distributing. With the fire their initial needs are totally different from a flood, like using a sifter to search for valuables in the rubble."
Hayes started with his network of churches in Texas, but soon expanded nationwide.
Said Hayes: "I hope this doesn't become the new normal, but we're going to keep it active as long as there is a need."