Neighbor says NC triple murder suspect carried gun, obsessed with parking spaces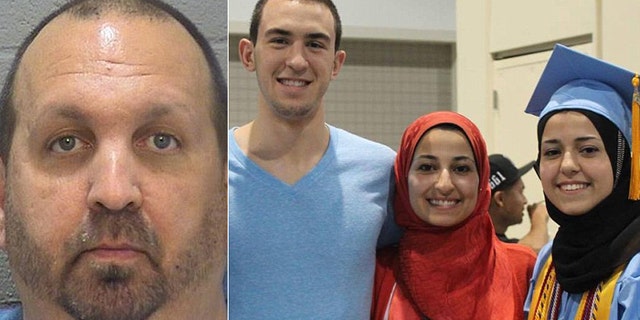 CHAPEL HILL, N.C. – Online, Craig Stephen Hicks was obsessed with religion. Around the North Carolina apartment complex where he allegedly murdered three people Tuesday evening, neighbors say he was obsessed with parking spaces -- and known to brandish a gun.
Hicks, 46, was charged with three counts of first-degree murder in the shooting of Deah Shaddy Barakat, 23; his wife, Yusor Abu-Salha, 21; and her sister, Razan Abu-Salha, 19. Although all the victims were Muslim, and Hicks had often railed against Islam and other religions online, police in Chapel Hill say it was an ongoing parking dispute that caused Hicks to snap.
"I've actually had the guy pull out his gun over my taking his parking space."
"I felt like he hated everyone equally, but I didn't think he would actually go so far as to kill somebody," Michael Nam, who lives in the Finlay Forest Apartments where the murders took place and had a frightening run-in of his own with Hicks, told FoxNews.com. "He's argued with a lot of people. Parking was a big issue.
"I've actually had the guy pull out his gun over my taking his parking space," Nam added. "Just having that one experience makes me think there is a possibility that the murders occurred as a result of an argument over the parking space."
Another neighbor, Samantha Maness, 25, told the Raleigh News-Observer Hicks gave everyone a hard time, regardless of race or religion. Maness said neighbors even held a community meeting last year at the complex's clubhouse to discuss Hicks because his actions made them feel "unsafe and uncomfortable."
But while those confrontations typically involved noise complaints or squabbling about people parking in a space Hicks claimed as his, online he lashed out at various religious groups.
A Facebook page in Hicks' name that described him as a supporter of "Atheists for Equality" and blasted "radical Christians and radical Muslims" for causing strife in the world.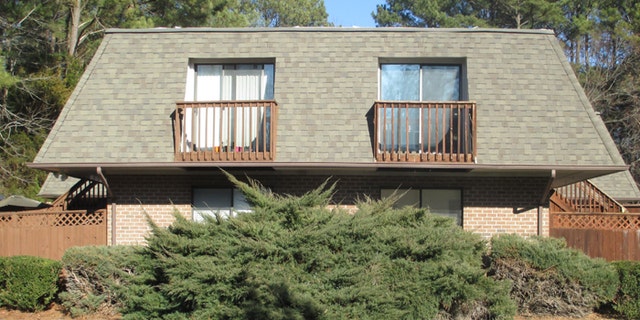 "When it comes to insults, your religion started this, not me," he wrote on the page, without specifying a religion. "If your religion kept its big mouth shut, so would I. But given that it doesn't, and given the enormous harm that your religion has done in this world, I'd say that I have not only a right, but a duty, to insult it, as does every rational, thinking person on this planet."
The murdered women's father, Dr. Mohammad Abu-Salha, a psychiatrist, told the Raleigh News-Observer Hicks had signaled a motive of hate in prior confrontations with his daughter, who attended North Carolina State University, as did her sister.
"This was not a dispute over a parking space; this was a hate crime," he said. "This man had picked on my daughter and her husband a couple of times before, and he talked with them with his gun in his belt."
Abu-Salha said his daughter, who lived next door to Hicks, wore a Muslim head scarf and told her family a week ago that she had a neighbor who "hates us for what we are and how we look."
Sources told FoxNews.com Hicks, a paralegal student at Durham Technical Community College, lived with his wife of seven years, Karen, in a second-floor unit above Barakat and Abu-Salha. Although the murders took place inside the lower apartment, it was not clear if the killer was invited or forced his way in. Hicks, who had no prior criminal record and had a permit to carry a concealed weapon, turned himself in to a Chatham County sheriff's deputy hours after the Tuesday evening attack.
Karen Hicks and her attorney, Robert Maitland, held a press conference Wednesday to deny that religious hatred animated Hicks.
The murders were triggered by "the mundane issue" of Hicks not being able to park his car and the "victims being in the wrong place at the wrong time," Maitland said.
Karen Hicks called her husband tolerant.
"He just believes that everyone is equal," she said. "One of the things I do know about him is that he would often post on his Facebook page that he was for same-sex marriage, abortion and race.
A religious motive could elevate the triple murder to hate crime status, and possibly even open the door for a federal prosecution. U.S. Attorney for the Middle District of North Carolina Ripley Rand said the murders appear to be isolated and not part of "an organized event against Muslims." Rand's spokesman, Randy Tysinger, said "investigators are looking at all possibilities" when asked if the murders might have been a hate crime.
Determination that hatred of Muslims drove Hicks would not make a difference in his sentence if he ultimately is convicted of first-degree murder, according to University of North Carolina Law Professor Joseph Kennedy. He would either face life in prison without parole or the death penalty under state law. But if Hicks should be convicted of second-degree murder, a finding he was motivated by hate could add as much as three years to his sentence.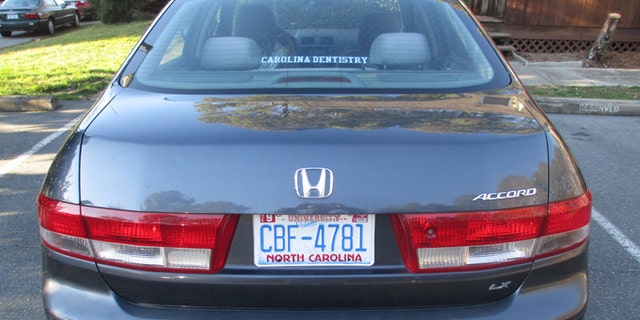 Even so, such a finding is not easily made, he said. Neighbors say Hicks' angry demeanor did not include outward expressions of religious intolerance or racial hatred.
"No one has a magic window into a person's mind," Kennedy told FoxNews.com. "What the statute says is that the sentence can be increased because of the victim's religion, but that's left to the jury to decide."
Barakat was studying dentistry at the University of North Carolina, and worked with his wife to provide dental care for the poor through a U.S. charity. He had been planning to travel this summer to Turkey with a contingent of fellow dental students to provide aid to refugees of the civil war in Syria.
The killings left the quiet and normally safe college neighborhood in shock. Phil Varnadore, an area resident who works as a chef at the Four Corners Grille in Chapel Hill, people may never know what went on in the mind of a madman who killed three innocent people.
"I think he just had a psychotic breakdown and snapped," Varnadore said. "Once you get to the point where you are going to kill someone, that doesn't matter."