Nebraska teen faces $10G bill after driving car into newly poured concrete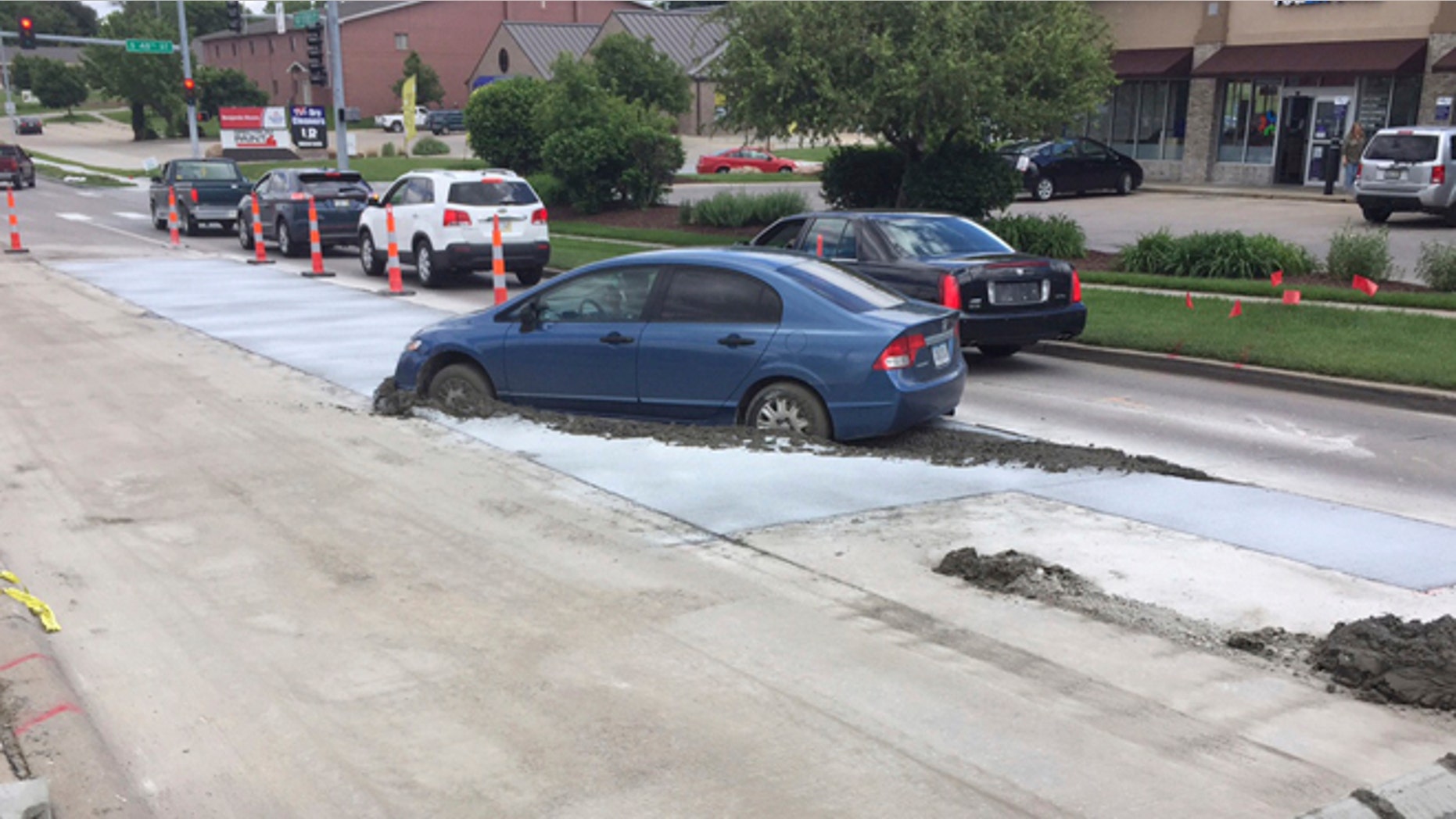 A teenage motorist who got stuck after driving into freshly poured cement on a Nebraska road this week is also getting stuck with a $10,000 bill for the damage.
It took two hours to free the vehicle, a blue Honda Civic, after Wednesday's mishap, Fox 42 Omaha reports.
"It was probably less than 30 minutes old when they went into it," traffic engineer Thomas Shafer told the station. "It was really not set up in any manner or fashion for a vehicle and they sunk up to the axles in it."
Shafer said the person who causes the damage is responsible for the repairs and other related costs.
"This will be a bill that we will present to the driver, and I assume they will talk to their insurance company," Shafer told the station. He calculated the bill to be about $10,000.
The road work was part of a resurfacing project in Lincoln, the state capital.
The driver, Shadrach Yasiah, 19, avoided a summons, according to the station's report which aired Thursday.
The police report says it wasn't obvious that the concrete wasn't dry. He drove into it between orange traffic cones placed far enough apart to cause confusion.
He could not be reached for comment.
The Associated Press contributed to this report.