NCAA to restore 112 wins to Penn State, putting Joe Paterno back in record book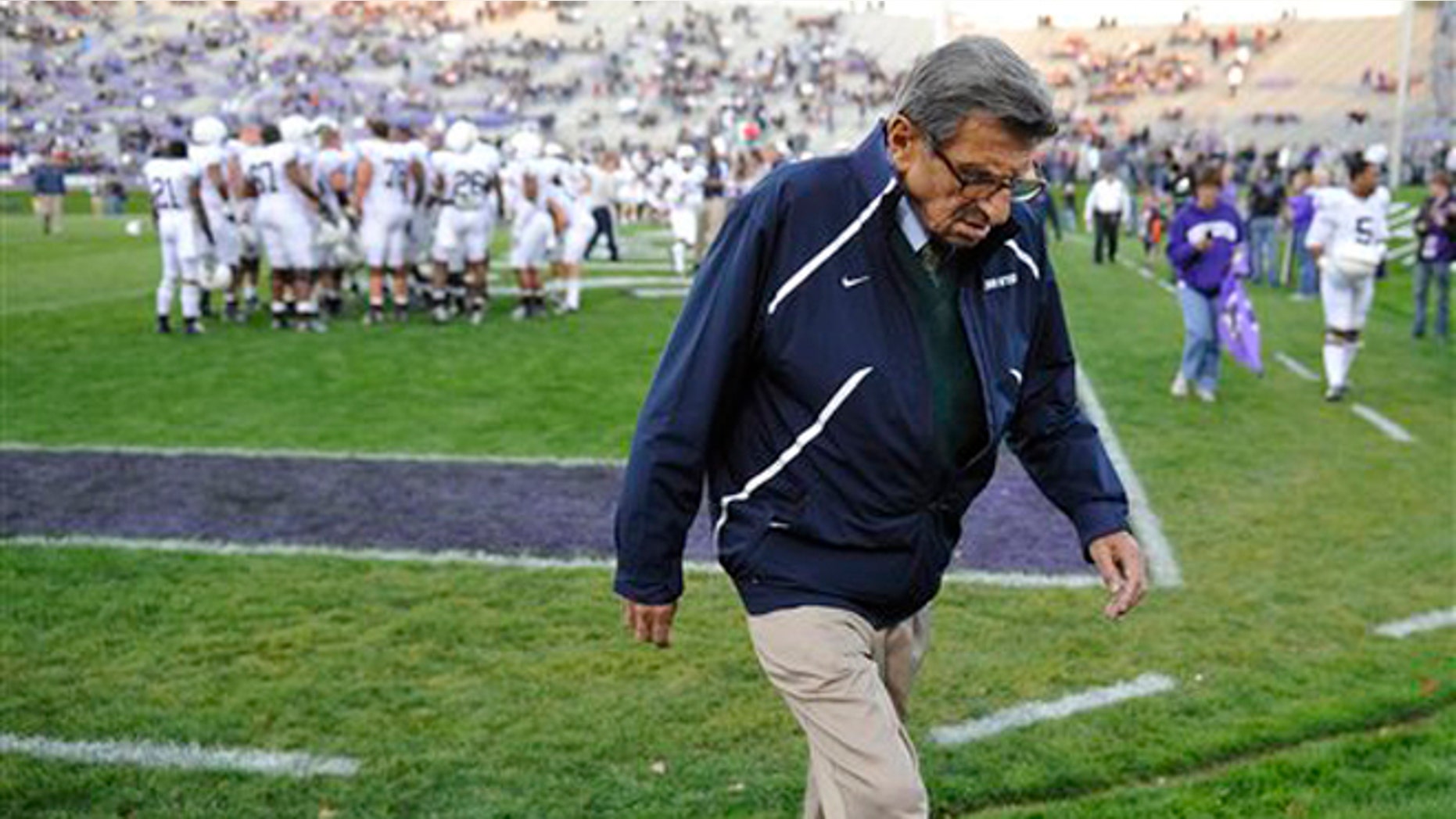 STATE COLLEGE, Pa. – The NCAA has agreed to restore 112 Penn State football wins that were forfeited in the wake of the Jerry Sandusky scandal, settling a lawsuit and returning legendary coach Joe Paterno to the record books.
The announcement came Friday after Penn State trustees' chairman Keith Masser told The Associated Press that board members were planning a private discussion early Friday afternoon about the lawsuit over the 2012 consent decree with the NCAA. Meanwhile, Pennsylvania Senate Majority Leader Jake Corman, who together with state Treasurer Rob McCord had sued the NCAA, was planning a "major announcement" on the lawsuit early Friday afternoon.
The school agreed to vacate the 112 wins as part of a 2012 consent decree signed by Penn State's then-president, Rodney Erickson, a month after a jury convicted Sandusky. The onetime defensive coordinator and top lieutenant to Paterno convicted of olesting children and is believed to have attacked several during and after his time as a coach. He is now serving a 30- to 60-year prison sentence but maintains his innocence.
The restored wins would include 111 under Paterno, who died in 2012, and the final victory of 2011, when the team was coached by defensive coach Tom Bradley. It would return Paterno's record to 409-136-3. Without the wins, Paterno ranked 10th, behind coaches who include Bear Bryant and Bobby Bowden.
Penn State also agreed to commit a total of $60 million to activities and programs for the prevention of child sexual abuse and the treatment of sexual abuse victims. The NCAA had previously restored Penn State's postseason eligibility in 2014 and the Nittany Lions will back at the full scholarship limit for the 2015-16 academic year.
"Today's agreement with Penn State reaffirms our authority to act," Kirk Schulz, Kansas State's president and chair of the NCAA Board of Governors said in an official release. "The NCAA has a legitimate role when a member's actions threaten the integrity of college sports. We acted in good faith in addressing the failures and subsequent improvements on Penn State's campus. We must acknowledge the continued progress of the university while also maintaining our commitment to supporting the survivors of child sexual abuse."
The consent decree sprang from the scandal that erupted when Sandusky, a retired football assistant coach, was accused of sexually abusing boys, some of them on Penn State's campus.
It eliminated all wins from 1998 — when police investigated a mother's complaint that Sandusky had showered with her son — through 2011, Paterno's final season as head coach after six decades with the team and the year Sandusky was charged. Paterno died a couple months later of lung cancer, at 85.
The Associated Press contributed to this report