NBC still going for the gold in on-air blunders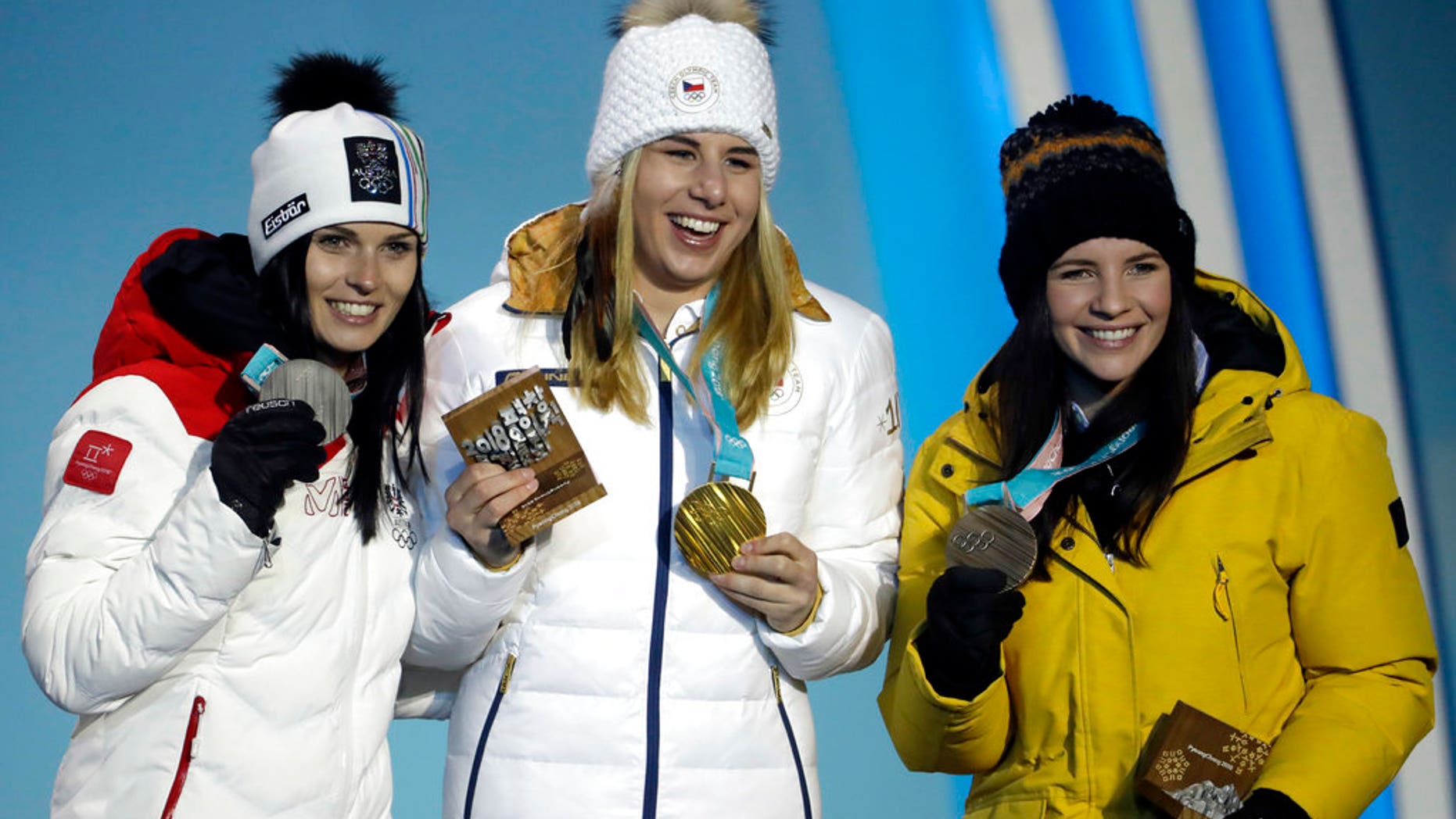 NBC continues vying for the gold medal in broadcasting blunders during the 2018 Winter Olympics in South Korea.
Most recently, sportscaster Dan Hicks doubled down on a gaffe Saturday night while covering the women's super-G skiing event, and ski analyst Bode Miller and hockey analyst Mike Milbury faced backlash for some on-air comments.
Hicks covered an Alpine race in which little-known Ester Ledecka of the Czech Republic beat Austria's Anna Veith, and won the gold medal.
Ledecka, who ranked No. 43 in the world, was considered to have so little chance to win that Hicks declared Veith the winner and NBC switched away.
"Four straight Olympic golds in the women's super G for the skiing powerhouse of Austria. I just about can't believe it!" Hicks reportedly said.
But the race wasn't over. And rather than laugh off their mistake or own up to making a wrong call, ski announcers Hicks and Miller seemed intent on justifying their cut-away to the next event.
"In everyone's opinion, the race was over. It was one of the most incredible upsets I've seen in any sport," Miller, a five-time Olympic medalist, said.
Some viewers may recall that Hicks also took heat during the 2016 Summer Games in Rio de Janiero, after he said Hungarian swimmer Katinka Hosszu's husband Shane Tusup, who was also her coach, was "the man responsible" for her world-record-breaking gold medal performance in the 400 meter individual medley.
'Might be her husband's fault'
Earlier last week, Miller jokingly said that in addition to Veith's knee injury, her recent struggles were due to her marriage. Veith got married after winning the Giant Slalom at the 2014 Winter Olympics in Sochi, Russia, where she suffered a knee injury.
"The knee is certainly an issue," Miller said. "I want to point out, she also got married. It's historically very challenging to race on World Cup with a family or after being married. You know, not to blame the spouses, but I just want to toss that out there that it might be her husband's fault."
After receiving backlash on social media, Miller apologized, calling his remarks, "an ill-advised attempt at a joke."
'Unfortunate incident'
In another NBC-related blunder, hockey analyst Milbury, while commentating on the U.S.-Russia hockey game, described Slava Voynov's expulsion from the NHL -- after being jailed for kicking and choking his wife -- as an "unfortunate incident" that hurt the Los Angeles Kings. His choice of words earned NBC some online criticism for insensitivity.
Milbury said his intention was to discuss the impact of the incident on hockey after partner Kenny Albert outlined the domestic violence charges.
"As I said at the time he was suspended, the league made the right call, 100 percent," he said.
The Associated Press contributed to this story.