NBA star cleared in fight outside New York City nightclub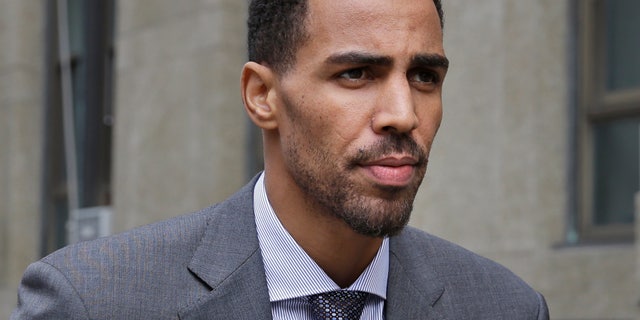 NEWYou can now listen to Fox News articles!
Atlanta Hawks player Thabo Sefolosha was acquitted Friday in a case stemming from a police fracas outside a trendy New York City nightclub.
A Manhattan jury found Sefolosha not guilty of misdemeanor obstructing government administration, disorderly conduct and resisting arrest.
Prosecutors say he disobeyed police orders to clear the street after Indiana Pacers forward Chris Copeland was stabbed outside the club on April 8. Sefolosha, a Swiss national, says he was moving up the block and trying to give a beggar money when officers grabbed him. He says his leg was broken in the ensuing struggle, causing him to miss the playoffs.
The six-person jury asked to see video of the confrontation during deliberations.
The Associated Press contributed to this report.