Nashville police probe if 'cold-blooded' killings are linked, warn residents to be on guard
A pair of "cold-blooded killers" appear to be responsible for a string of fatal shootings last week in Tennessee's largest city, prompting Nashville cops to warn residents to be on guard.
The Metro Nashville Police Department said the most recent murders took place Friday when Bartley Teal, 33, and Jaime Sarrantonio, 30, were gunned down in the parking lot of The Cobra bar in East Nashville around 3:30 a.m.
"Officers throughout the city are on the lookout for two cold-blooded killers who obviously have no respect whatsoever for the sanctity for human life," MNPD Spokesman Don Aaron said during a news conference on Friday, according to Fox 17.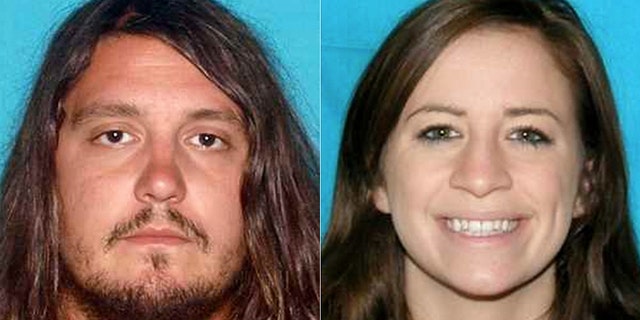 Witnesses told police the suspects approached the group, who had just left a bar and were headed to a convenience store, and attempted to rob Teal, who was celebrating his birthday. After the shooting, the suspects fled to north Nashville and dumped the victim's belongings in an alley, police said.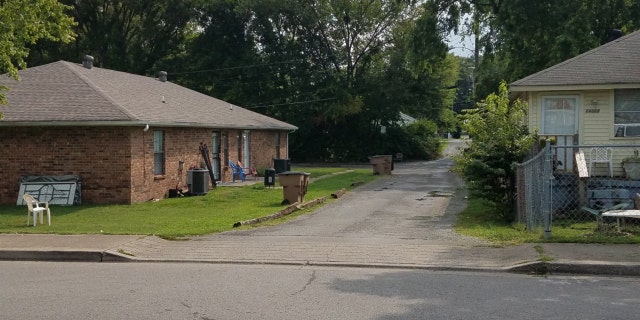 The suspects fled in a dark-colored Chevy, officials said.
The killings of Teal and Sarrantonio came just days after another man, 31-year-old Kendall Rice was shot dead while he was going to catch a bus to go to work. MHPD said Rice was walking around 5:05 a.m. to get a bus in Madison, a neighborhood in northeast Nashville, when a car with two men inside pulled up behind him and someone inside opened fire. Rice's personal belongings were taken, Fox 17 reported.
About 15 minutes after Rice was killed, another man was critically wounded at the Falcon View Apartments, located in the same neighborhood. Police in the neighboring town of Goodlettsville reported two men, armed with a rifle, tried to rob a man around 4:45 a.m. at an apartment complex, but the victim was able to drive away.
AMID GUN VIOLENCE CRISIS, ALL 5 CHICAGO PRO SPORTS TEAMS FUNDING THERAPY, MENTORING PROGRAM FOR AT-RISK YOUTH
In another attempted robbery on Aug. 8, the wife of a crew member of the band OneRepublic was shot in the back while she was walking her dogs. The band posted a video to Twitter and started a GoFundMe campaign to help to help pay for her prolonged medical treatment.
The band's frontman, Ryan Tedder, said in the video the woman "lost her spleen, it hit her spine, she's now in a wheelchair and going through multiple surgeries."
In an interview on Sunday with The Tennessean, the woman, who has asked to not be identified out of fear for her safety, said she saw a dark-colored Chevy sedan pass by her during her walk. The vehicle then quickly returned, and she said the next thing she knew she was on the ground with her dogs running.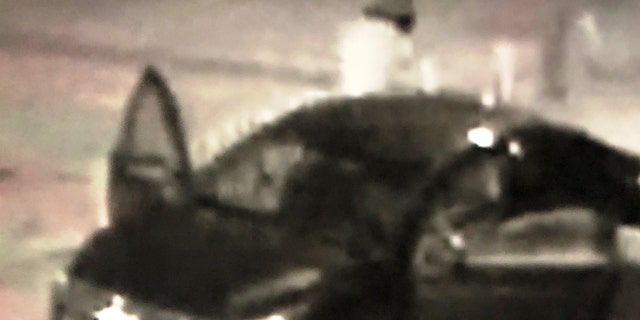 "She just felt her stomach fill up and saw blood," her husband told the Tennessean. "She had the strength to call 911. Thankfully there's a firehouse nearby and I believe they were the first to get to her."
BODY OF SHANANN WATTS WAS FOUND IN SHALLOW GRAVE, COURT DOCUMENT SAYS
The victim of another robbery, Ryan Noble, told Fox 17 he was near the Cobra on Wednesday with friends when two men approached them with guns and and tried to rob them.
"I threw my wallet. Next thing I know, I'm holding my face," Noble said. "I was pistol whipped."
Now, the East Nashville resident said he feels unsafe in his neighborhood.
"I can't walk to [grocery store] Kroger. I don't feel safe walking to Kroger or to the new bar or taking my dog for a walk," he told Fox 17.
On Monday, police announced that they were investigating whether a carjacking early on the morning of Aug. 12 was connected to the spree. In that case, a 26-year-old man told authorities that he was  on U.S. Route 70S when a dog ran in front of his car.
At the same time, the man said he saw a vehicle coming from the opposite direction swerve toward the dog and stopped his car to check on the animal. When he did, he said two black men robbed him at gunpoint and stole his 2017 Dodge Journey.
Nashville police are asking anyone with information on the murderers or the Chevrolet to contact Crime Stoppers at 615-742-7463.
Fox News' Samuel Chamberlain contributed to this report.