N. Carolina gov formally begins Medicaid expansion pursuit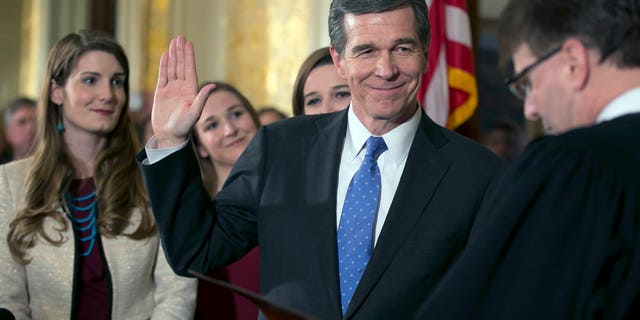 RALEIGH, N.C. – North Carolina's new Democratic governor has formally started his effort to expand Medicaid to more of the working poor in the state, even as Republicans in Washington bear down on repealing the federal health care law that offers this increased coverage.
Gov. Roy Cooper's office said he sent a letter to federal regulators Friday. He had announced earlier this week his intentions, which run against the rising tide on Capitol Hill to get rid of President Barack Obama's health care overhaul.
Cooper's office says a 2013 state law preventing him from seeking expanded coverage without the legislature's formal support doesn't apply to his draft plan. Republican leaders of the General Assembly have asked the federal agency overseeing Medicaid to reject Cooper's request.