Mystery as decapitated goat discovered near New Jersey railroad tracks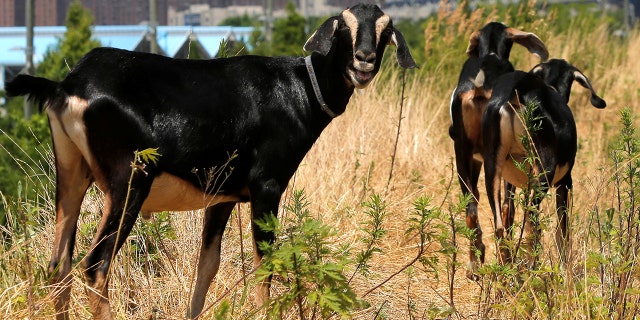 NEWYou can now listen to Fox News articles!
New Jersey investigators are trying to figure out if people performing a ritual are responsible for the remains of a decapitated goat found Monday in a storage bin near railroad tracks.
The goat's body was found along the New York Susquehanna Railroad tracks in Elmwood Park, according to the The Record of Bergen County.
"Upon arrival, officers located a 27-gallon plastic tote which contained the carcass of a headless goat," Elmwood Park Police Chief Michael Foligno told NJ.com in an email.
The Bergen County Society for the Prevention of Cruelty to Animals also responded to the scene, but no other evidence was found.
"The entire area was canvassed for additional evidence with negative results," Foligno said, adding police were looking into whether the goat was killed in a ritual.
Elmwood Park police urge anyone with information about the goat's death to contact them.
The Associated Press contributed to this report.