Murdered Baltimore cop was duped into finding planted drugs, authorities say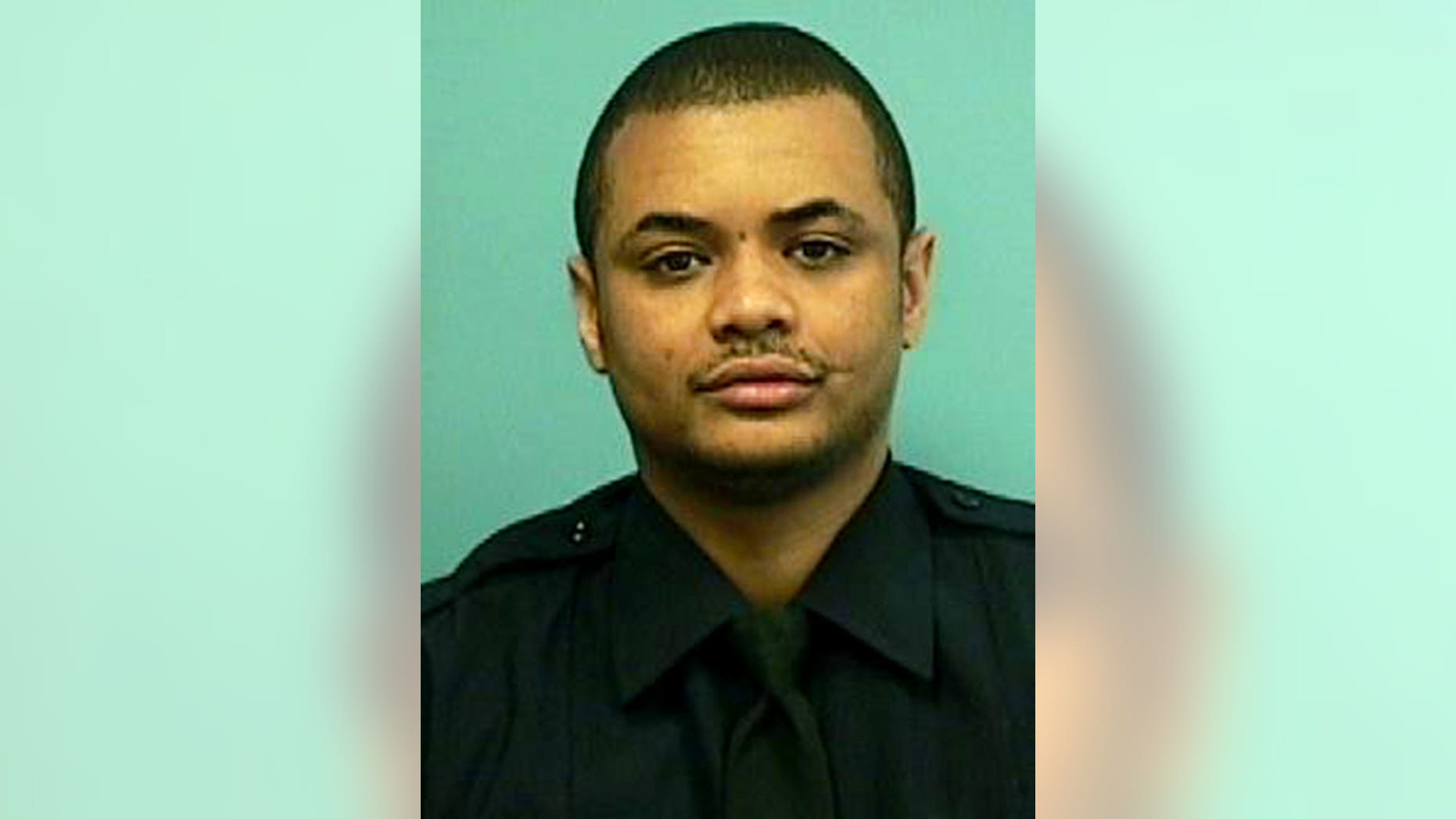 A murdered Baltimore police detective was tricked into finding heroin planted by an indicted member of a now-disbanded unit during a 2010 arrest, prosecutors alleged in an indictment unsealed Thursday.
Baltimore Police Commissioner Kevin Davis identified the betrayed officer — dubbed "Officer No. 1" in the indictment — as Detective Sean Suiter, who was fatally shot in the head with his own gun Nov. 15 while probing a triple homicide in a troubled West Baltimore neighborhood.
Davis told reporters that Suiter was "set up" by indicted former officer Wayne Earl Jenkins to discover narcotics planted by Jenkins. He added Suiter was "not involved in any way, shape or form" in the deception.
Speaking of Jenkins, Davis said: "This guy was able to operate with impunity on this police department for far too long."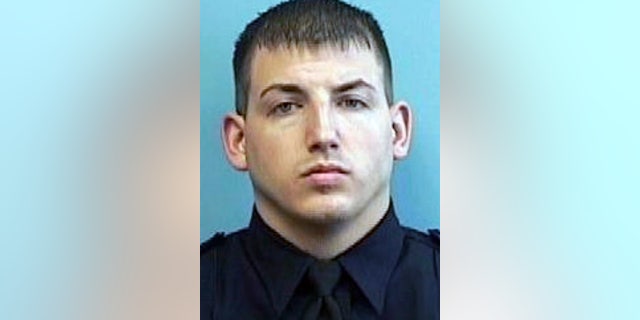 Jenkins, a former Baltimore police sergeant who is one of the indicted members of Baltimore's disbanded Gun Trace Task Force, is one of eight Baltimore law enforcers being investigated by a federal grand jury.
The elite unit was tasked with getting illegal guns off the streets of Baltimore, but federal prosecutors say they used their position to threaten the innocent, detain people on false pretenses, steal their money, fake police reports, lie to investigators, and defraud their department.
Jenkins is currently detained awaiting a January trial on criminal racketeering and fraud charges. If convicted, he now faces an additional sentence of 20 years for the additional charges announced Thursday.
The 2010 arrest followed a high-speed chase that resulted in the death of an elderly man. Jenkins was the driver of an unmarked police car and Suiter, then an officer, was his passenger.
According to the indictment, Jenkins told a third officer he was going to send Suiter to search a suspect's car because he was "clueless" that drugs had already been planted.
Umar Burley was convicted and sentenced to 15 years as a result of the 2010 arrest where 28 grams of heroin were found in 32 individual packets. Brent Matthews was sentenced to nearly four years. They both pleaded guilty despite knowing they were innocent, according to a statement from the Department of Justice.

"Both men concluded that in a trial involving Sergeant Jenkins' word against theirs, they would lose," the statement said.

Two lawyers for Burley, who was released from prison in August after the government moved to reduce his sentence to time served, did not immediately respond to phone calls or an email seeking comment. Matthews was released from prison after 2 1/2 years in 2013.
Rumors about Suiter's unsolved killing in a vacant lot went into overdrive last week when Davis confirmed that the acting U.S. attorney and FBI informed him that the detective was gunned down the day before he was to testify in an ongoing probe of the specialized gun recovery unit.

Police say he and his partner were in the rough Harlem Park neighborhood canvassing for information when Suiter approached a "suspicious" man in a vacant lot, leading to a violent confrontation in which he was shot with his own gun. His partner can be seen on private surveillance video taking cover across the street, according to Davis.

Suiter was found clutching his radio. A brief radio transmission indicated he was in distress and his clothes had signs of a "violent struggle," according to Davis. Suiter died at a hospital a day later.

The detective's murder is unsolved. There is a $215,000 reward for information leading to the shooter's arrest.
Suiter's Wednesday funeral drew thousands of mourners, including numerous law enforcement officials. Mayor Catherine Pugh said his unsolved killing "leaves a stain on our city," while Gov. Larry Hogan said the detective "lived and died a hero."
The Associated Press contributed to this report.