MS-13 gang may have killed Long Island teen found in woods, report says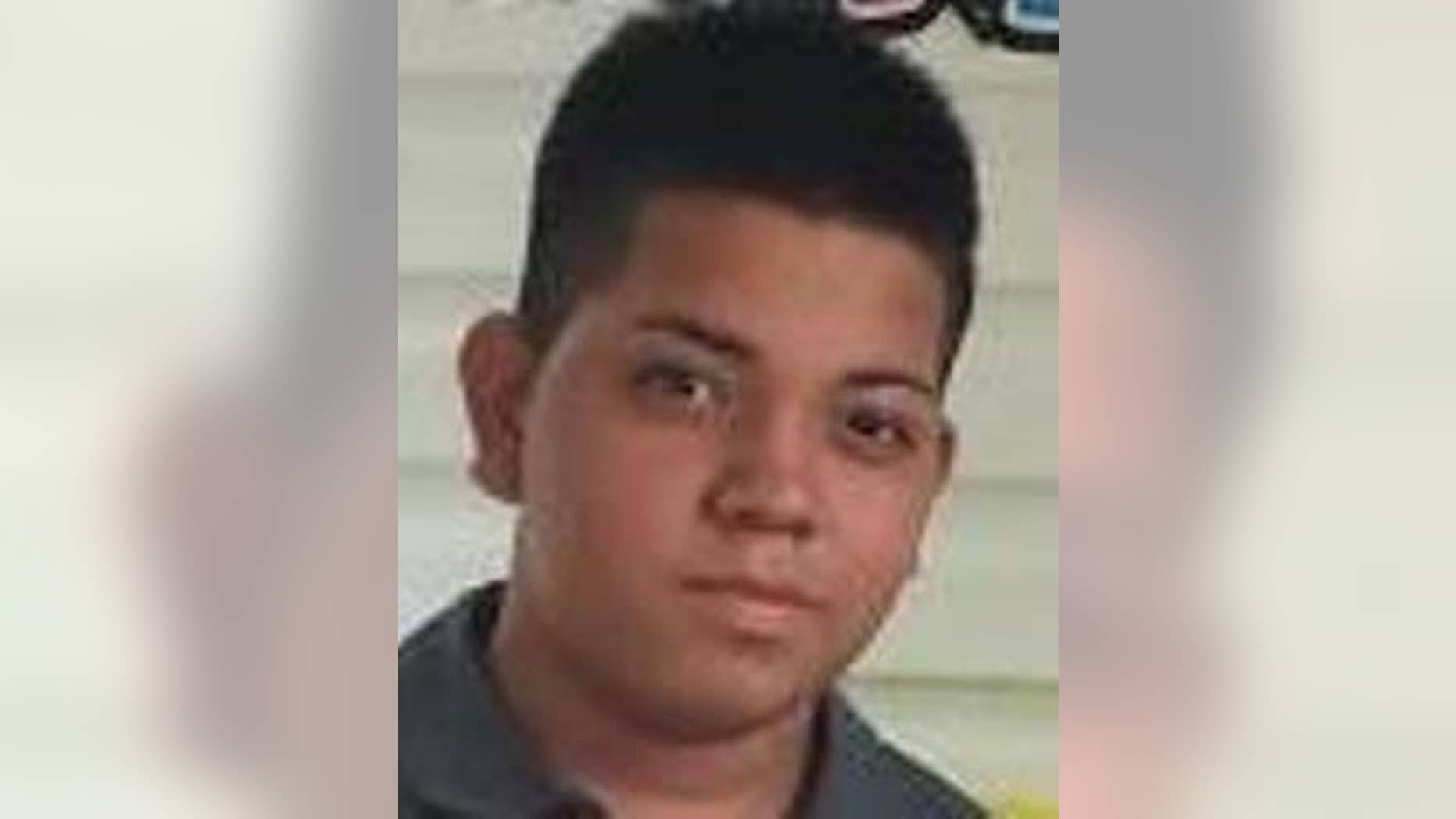 The vicious MS-13 street gang may have killed a teenage boy who vanished in July and whose body was found in a wooded area on Long Island last week, according to a report Tuesday.
The remains of Angel Soler, 16, were found near the Roosevelt-Baldwin border after a police tip led investigators to the gruesome scene. A source told Newsday that Nassau police and federal investigators in the case believe Soler was killed by the vicious street gang that has terrorized neighborhoods on Long Island -- and across the nation -- during the last few years. No details were given on why officials reportedly believe the Freeport High School student was killed by the gang.
Nassau police told Fox News there is an active investigation and they have not confirmed Soler's death was gang-related. They added that no information will be released until the investigation concludes.
MS-13 SPREADING ACROSS NATION AS SESSIONS VOWS TO TAKE DOWN GANG
Soler's mother, Suyapa Soler, was outspoken on her son's death, saying she believed it was gang-related. But she stopped short of providing the information that led her to that conclusion and didn't name the gang she believed was involved. She told Newsday police requested her to not provide details during the investigation.
The grieving mother added she and her son fled Honduras and came to the U.S. to escape gang violence that ravaged their home city. She arrived in the U.S. for the first time 11 years ago.
On Tuesday, Soler told Newsday: "I don't have anything to say about this."
Police searching a Freeport park on Wednesday morning discovered another set of human remains, Newsday reported. Officials were acting on an MS-13-related tip.
WHAT IS MS-13, THE VIOLENT GANG TRUMP VOWED TO TARGET?
MS-13 has been responsible for at least 22 murders on Long Island in the last year, with several killings making national headlines for their brutal tactics. Long Island is reportedly home to more than 1,100 MS-13 members, with more than 700 of them located in Nassau County.
The Associated Press contributed to this report.