Mourners call for justice in Pittsburgh-area shooting of Antwon Rose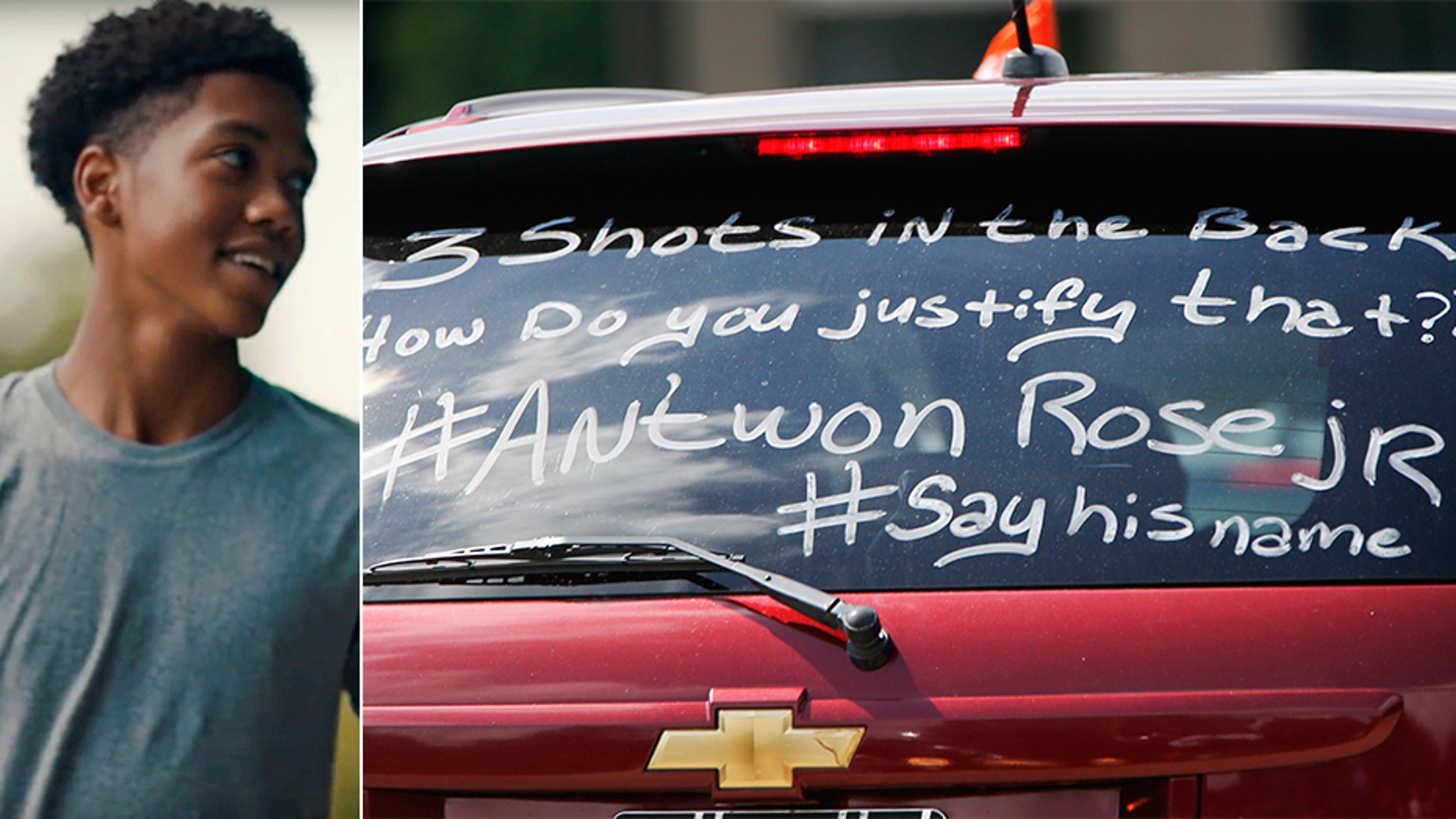 Mourners attending the funeral of a 17-year-old black Pennsylvania teen who was fatally shot by a white officer displayed signs reading "Justice for Antwon" and "#SayHisName" in the funeral procession Monday, a day after the family said it will press for criminal charges.
The funeral for 17-year-old Antwon Rose – who was shot last week – was held in a school near Pittsburgh in the district he attended.
The messages in the windows of some of the cars were the only outward sign of protest after a week of demonstrations calling for the officer who shot Rose to be charged in the shooting. Protesters said there would be no demonstrations Monday out of respect for the family.
Some of the mourners heading into the service at the Woodland Hills Intermediate School wore purple, Rose's favorite color.
Rose was killed Tuesday after police in the town of East Pittsburgh stopped a car officials say matched a vehicle wanted in a shooting in a nearby town. The shooting remains under investigation. No charges have been filed.
The family's lawyer said Sunday that it will press local, state and federal officials to file criminal charges against Officer Michael Rosfeld, who pulled the trigger and is now on administrative leave.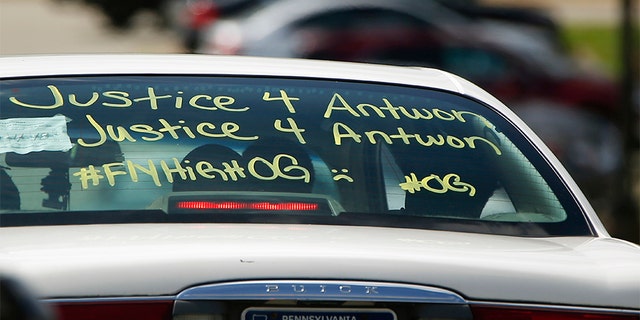 As he left the viewing for Rose, attorney S. Lee Merritt told the Pittsburgh Post-Gazette that the boy's relatives were concerned about what he called "a bias with the [Alleghany County] DA's office" and felt that the investigation "will be better handled by state or federal law officials."
The boy's mother, Michelle Kenney, told ABC News in an interview during the weekend that Rosfeld "murdered my son in cold blood."
"If he has a son, I pray his heart never has to hurt the way mine does," Kenney said. "But I think he should pay for taking my son's life."
The case is among several across the country in recent years that have ignited a national debate over race and policing.
Rosfeld told WTAE-TV last week he could not discuss the shooting but said he was getting a lot of support from law enforcement. His attorney did not return a call Monday seeking his comment on the family's statements.
Rose was a passenger in the car that was pulled over by Rosfeld. As Rosfeld was taking the driver into custody, Rose and a second passenger fled. A video taken from a nearby house shows them running from the car.
Three gunshots can be heard, and the passengers can be seen either falling or crouching as they pass between houses. It is unclear from the video if Rosfeld yelled for them to stop.
Authorities said two handguns were retrieved from the car, and District Attorney Stephen Zappala said an empty gun clip was found in Rose's pocket.
Lawyers for his family have said no evidence has been produced to show Rose posed a threat to police, the Associated Press reported.
Fox News' Sam Chamberlain and the Associated Press contributed to this report.