MORNING BRIEF: Cruz says Congress should not recess until new health law is passed
Sen. Ted Cruz, R-Texas, joined the growing chorus of lawmakers calling on Congress to forego its August recess until it passes legislation to repeal and replace ObamaCare.
"It's crazy that we would be taking a recess," Cruz told Fox News' "Hannity" Monday night. "There are a bunch of us, myself included, that have been urging leadership back from January [to] not take any recesses.
'MUCH ADO ABOUT NOTHING'
A lawyer for Donald Trump Jr. late Monday dismissed A New York Times report that the president's eldest son knew that potentially damaging information on Hillary Clinton was offered as part of a Russian government effort to assist his father in last year's election.
The paper reported that music publicist Rob Goldstone indicated in an email to Trump Jr. that the Kremlin was the source of information about purported illegal campaign contributions to the Democratic National Committee provided by attorney Natalia Veselnitskaya.
MARINE AIRCRAFT CRASH
The FBI has reportedly joined local and state agencies to investigate what caused a U.S. Marine Corps KC-130 to corkscrew out of the sky and into a soybean field in Mississippi, killing at least 16.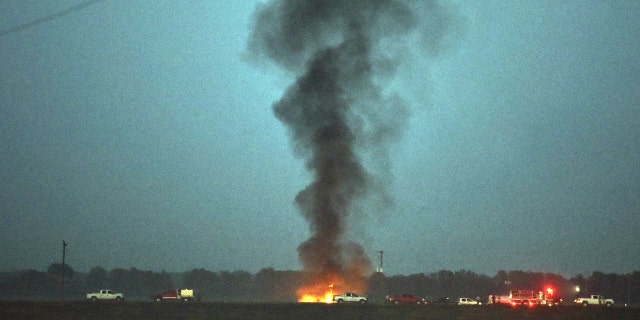 The search for additional victims is continuing. The Marine Corps said the aircraft "experienced a mishap."
CHARLIE GARD UPDATE
A British judge told the parents of terminally ill baby Charlie Gard Monday that they had until Wednesday afternoon to submit what he called "new and powerful evidence" demonstrating that their son should be kept alive to receive exerimental treatment.
NORTH KOREA THREAT
The U.S. is preparing to unilaterally tighten sanctions on North Korea as well as targeting Chinese companies and banks the U.S. believes are funneling money into the regime's weapons program.
The U.S. circulated a draft resolution that would impose new sanctions on North Korea following its first test of an intercontinental ballistic missile, two U.N. diplomats told the Associated Press on Monday.
COMING UP ON FOX NEWS CHANNEL
2 PM ET: State Dept briefing with spokesperson Heather Nauert. Watch live on FoxNews.com