Morning brief: Best Picture blunder, Trump bashing overshadow Oscars
"LA LA LAND" "MOONLIGHT" WINS OSCAR FOR BEST PICTURE
The 89th Academy Awards is the talk of the town, but it is not for the reason you would expect it to be. In an unprecedented blunder Sunday night, presenters Warren Beatty and Faye Dunaway announced that "La La Land" had won Best Picture when in reality it was "Moonlight." Beatty and Dunaway apparently suffered a card mix-up, which led to the mistake. "I opened the envelope and it said Emma Stone, 'La La Land.' That's why I took such a long look at Faye, and at you," Beatty told the crowd amid the confusion on stage. "I wasn't trying to be funny."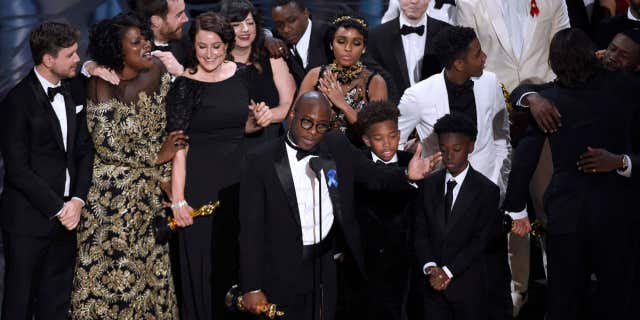 PRESIDENTIAL PUNCHING BAG
It would not be an award show without Hollywood stars taking their shots at President Trump. Oscars host Jimmy Kimmel delivered most of the shots directed at the president. Among some of the jabs, Kimmel called on the crowd to stand and applaud Meryl Streep, who memorably slammed Trump at the Golden Globes. He then told the crowd, "Some of you get to come on this stage and make a speech that the President of the United States will tweet about in all caps during his 5 a.m. bowel movement." He also added that the event was being watched in 225 countries "that now hate us."
FULL COVERAGE OF THE 89TH ACADEMY AWARDS
IRANIAN DIRECTOR WINS OSCAR, SLAMS TRUMP IN STATEMENT
THE 21ST TIME IS THE CHARM FOR THIS OSCAR WINNER
CONGRESS BACK TO WORK
After a week-long recess, Congressional lawmakers return to Washington today. Congressional Republicans will come back to Capitol Hill with a few things to focus on: end ObamaCare and fulfill promises. GOP lawmakers insist they are working closely with the new administration as they prepare to start taking votes on health legislation, with the moment finally upon them to make good on seven years of promises to repeal and replace ObamaCare. Republican lawmakers will be watching closely for marching orders as President Trump addresses Congress on Tuesday night.
TRUMP TWEETS THAT HE IS SKIPPING THE WHITE HOUSE CORRESPONDENTS' DINNER
MEMBERS OF VETERANS GROUP SLAM SEN. WARREN ON "FOX & FRIENDS WEEKEND"
"JUSTICE WITH JUDGE JEANINE": OFFICERS SUPPORING SANCTUARY CITIES HAVE 'BLOOD' ON THEIR HANDS
A SNEAK PEEK AT TRUMP'S SPEECH?
As President Trump prepares for his speech to Congress on Tuesday, Treasury Secretary Steve Mnuchin offered an inside look at what Trump will include in his message. Mnuchin said in an interview on "Sunday Morning Futures" with Maria Bartiromo that Trump will discuss his tax-reform plan. He added that upcoming budget won't include cuts to such entitlement programs as Social Security and Medicare.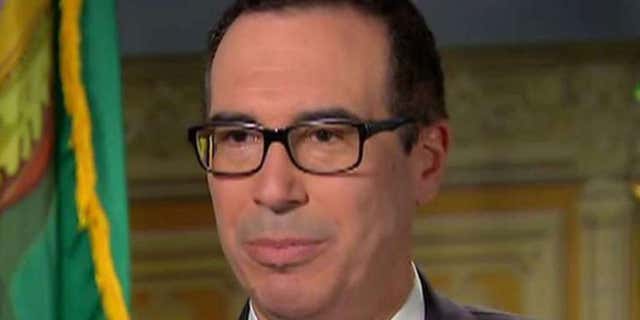 (WATCH: TREASURY SECRETARY MNUCHIN ON ECONOMIC GROWTH, TAX POLICY)
BRENNAN DOWNPLAYS TRUMP'S TRAVEL BAN
Former CIA Director John Brennan said in a televised interview Sunday that President Trump's new executive order banning travel from seven predominantly Muslim nations was not going to help fight terrorism in a "significant way." Brennan added that it would be more important to focus on terror recruitment online rather than taking a person's country of origin into account when deciding how to bar potential terrorists from the U.S. Meanwhile, a senior administration official told the Associated Press that Trump is expected to sign the new executive order Wednesday.
COMING UP TODAY ON FNC
9:10 AM: Former Arkansas Gov. Mike Huckabee will appear on "America's Newsroom."
12:00 PM ET: The nation's governors, who will play a key role in the reform of the health care system, will hold a press conference on Capitol Hill.
1:05 PM ET: Wisconsin Gov. Scott Walker will appear on "Happening Now."
2:00 PM ET: House Minority Leader Nancy Pelosi and Senate Minority Leader Chuck Schumer offer a "pre-rebuttal" to President Trump's speech to Congress.