Mormon church excommunicates first general authority in 28 years but won't say why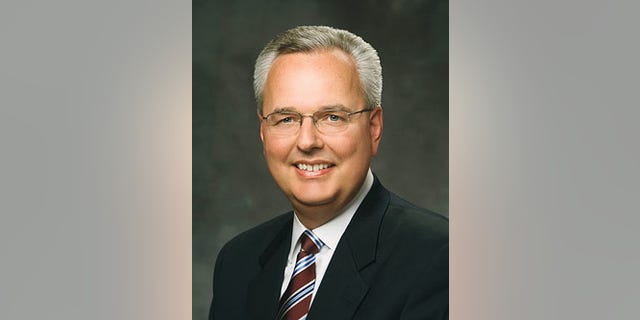 A top official at the Church of Jesus Christ of Latter-day Saints (LDS) has been released and excommunicated by church leaders, marking the first time such an official has been kicked out of the church in almost 28 years.
James J. Hamula, 59, was the executive director of the Correlation Department, which oversees priests. He was a general authority for LDS for nine years and is a married father of six, the Deseret News reported.
He was formerly a mission president in Washington, D.C. and served several other prominent posts including assistant executive director of the Church History Department.
POPE FRANCIS ATTACKS CONSERVATIVE CATHOLICS -- AND TRUMP?
The church, based in Salt Lake City, did not reveal specifically why he was dismissed but stated that it was not due to "disillusionment or apostasy." LDS has roughly 100 general authorities.

ISIS USED MOSUL CHURCH TO ABUSE YAZIDI GIRLS, WOMEN, IRAQI ARMY OFFICER SAYS
The expulsion and excommunication of a general authority within LDS is rare. The last time it took place: September 1, 1989, when George Lee was faulted for "apostasy and other conduct unbecoming of a member of the church."
Lee's excommunication reportedly was the first in almost half a century.
"It's just a very sad and terrible experience," John Dehlin, the host of the well-known podcast Mormon Stories, told FOX 13 Salt Lake City.
Dehlin also went through a high profile excommunication in 2015..
"My heart is with Elder Hamula and his family because it's just so humiliating to not only have all the allegations but speculations spread across the world about what may or may not be the cause of the excommunication," he told FOX 13.
Dehlin said his name was pulled from church records for apostasy.
"I was excommunicated because I was speaking openly on difficult issues like same-sex marriage and Joseph Smith's polygamy and women ordination in the church," he told FOX 13.