More than 30 dogs dead in Michigan kennel fire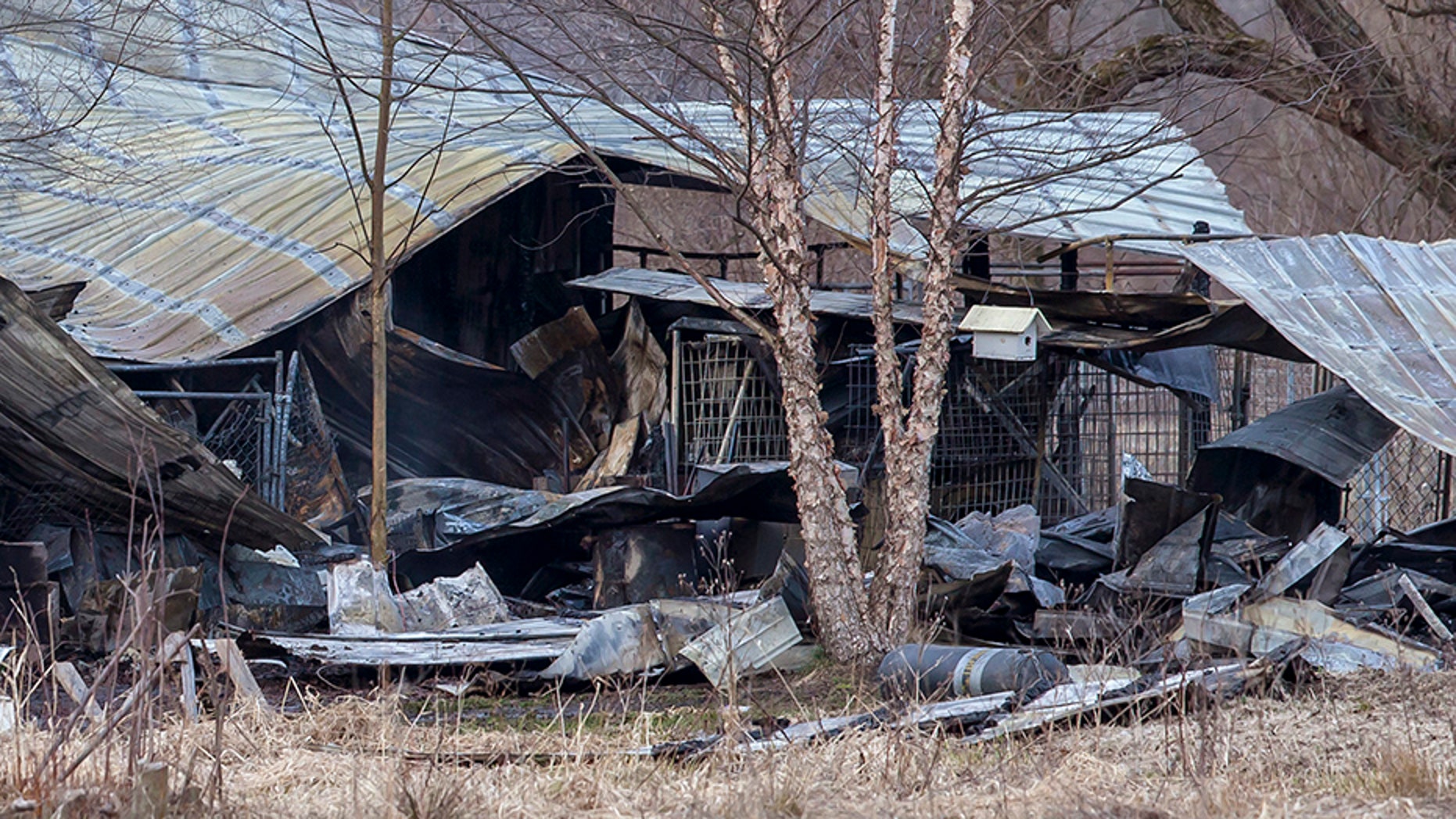 At least 30 dogs perished in a fire that engulfed a boarding kennel in Michigan early Friday morning, authorities said.
The fire broke out just before 5 a.m. Friday near Storm's Ahead Kennels in Fruitport Township.
Officials told local media that by the time fire crews arrived to the scene the kennel was already fully engulfed in flames.
"There was no ability to do a rescue," Brian Michelli, public safety director for Fruitport Township, told MLive.com.
He said the kennel's owners live on the property and noticed the fire when one of the occupants got up to use the restroom. He added they believe the fire had been burning for some time while the owners slept.
"When we pulled in, the structure was fully engulfed and there was a partial collapse," Michelli said.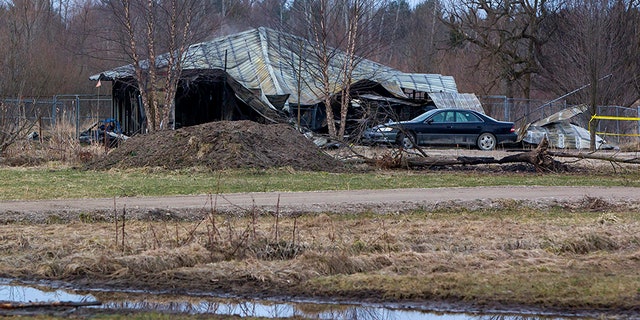 The kennel was full at the time of the fire, he said.
Area schools have spring break next week and some dogs had been dropped off as families left town.
The kennel owners were contacting dog owners Friday.
"Obviously, it's very traumatizing for them," Michelli said.
An owner who lost her dog in the fire told FOX17 she was on the road heading toward her spring break vacation when she received a phone call letting her know her Newfoundland puppy, Harley, didn't make it.
"She was 11 months old yesterday," the woman said. "She was just dropped off last night at 7 o'clock."
Storm's Ahead Kennel opened in 2004 and is known as a breeding facility for Labrador Retrievers, local media reported.
The cause of the fire is unknown.