More rain for the East, not enough for the West
Continued hot and dry weather will keep conditions difficult for firefighters across Northern California and the Northwest over the next few days.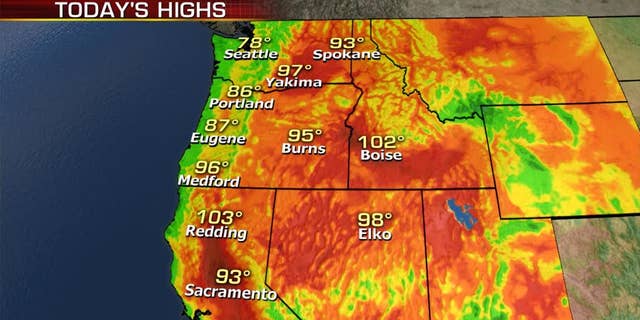 Some rain will move into the Southwest, but not along the immidiate coast.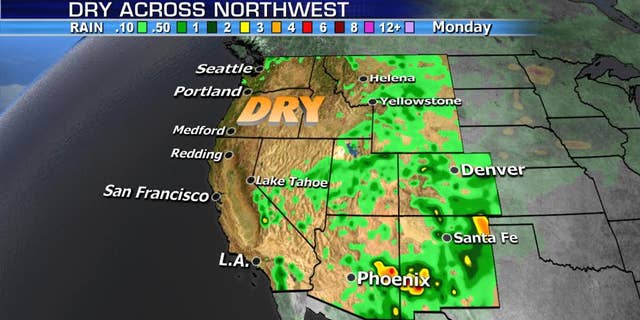 We have over 80 large wildfires burning across the area.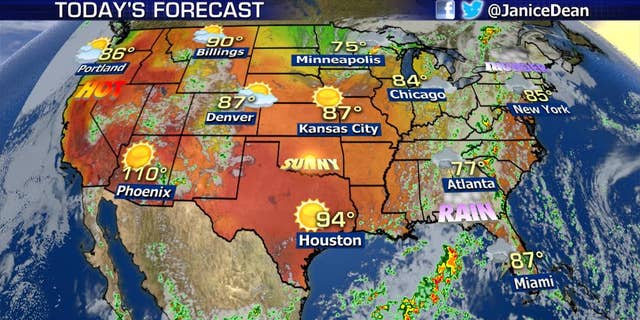 Heavy rain will spread from the Southeast up the East Coast bringing the potential for flooding across much of the area through the end of the week.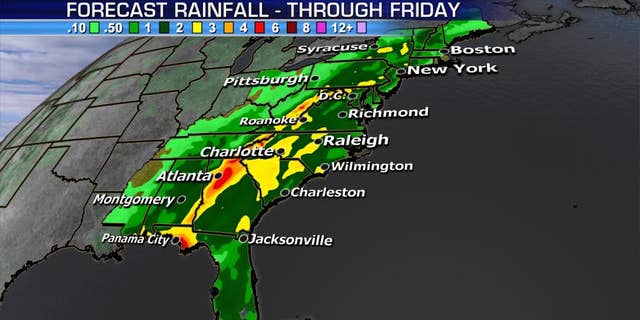 We could also see strong to severe storms for parts of the Northeast: