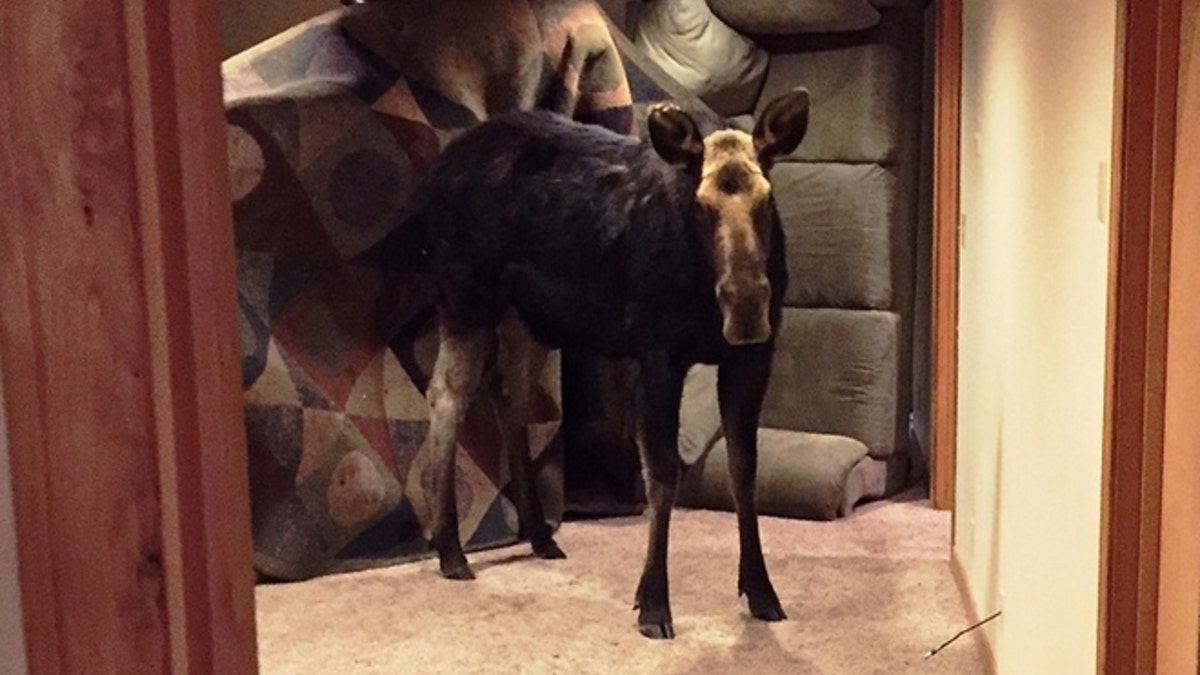 A female moose caused quite a stir for an Idaho family after the animal fell through an unlatched window and into the basement of a home early Sunday morning.
The unruly animal wouldn't leave without a fight. Authorities from the Idaho Department of Fish and Game tried to herd the cow moose up the stairs and out the front door but the stubborn beast refused and charged at officers several times.
VIRGINIA ZOO CONTINUES SEARCH FOR MISSING RED PANDA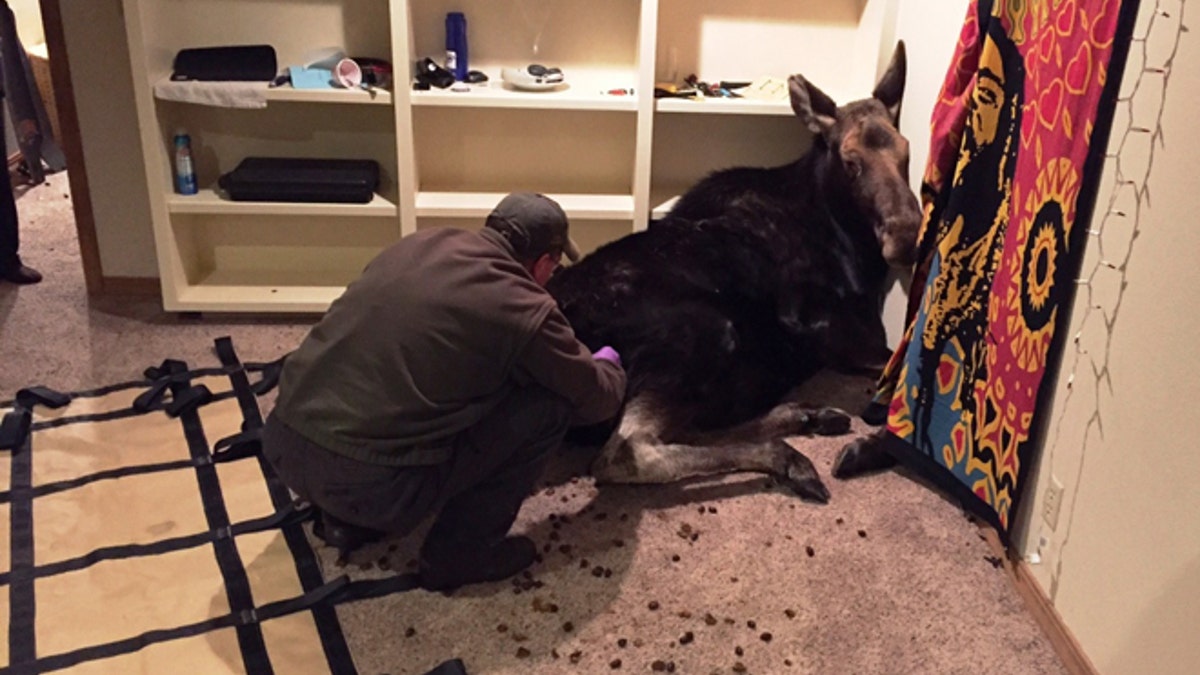 After three hours, a Fish and Game officer arrived at the home in Hailey and shot the moose with a tranquilizer dart.
The 600-pound animal was carried up the stairs and out the front door to freedom -- then got up and ran off about 15 minutes later.
Homeowner Julie Emerick said the "gracious beast" caused little damage to her basement.
The Blaine County Sheriff's office said deep snows have brought wildlife into towns and close to homes looking for food.
Hailey is about 140 miles east of Boise.
The Associated Press contributed to this report.