Montana's 'Big Mountain Jesus' saved from atheist group's lawsuit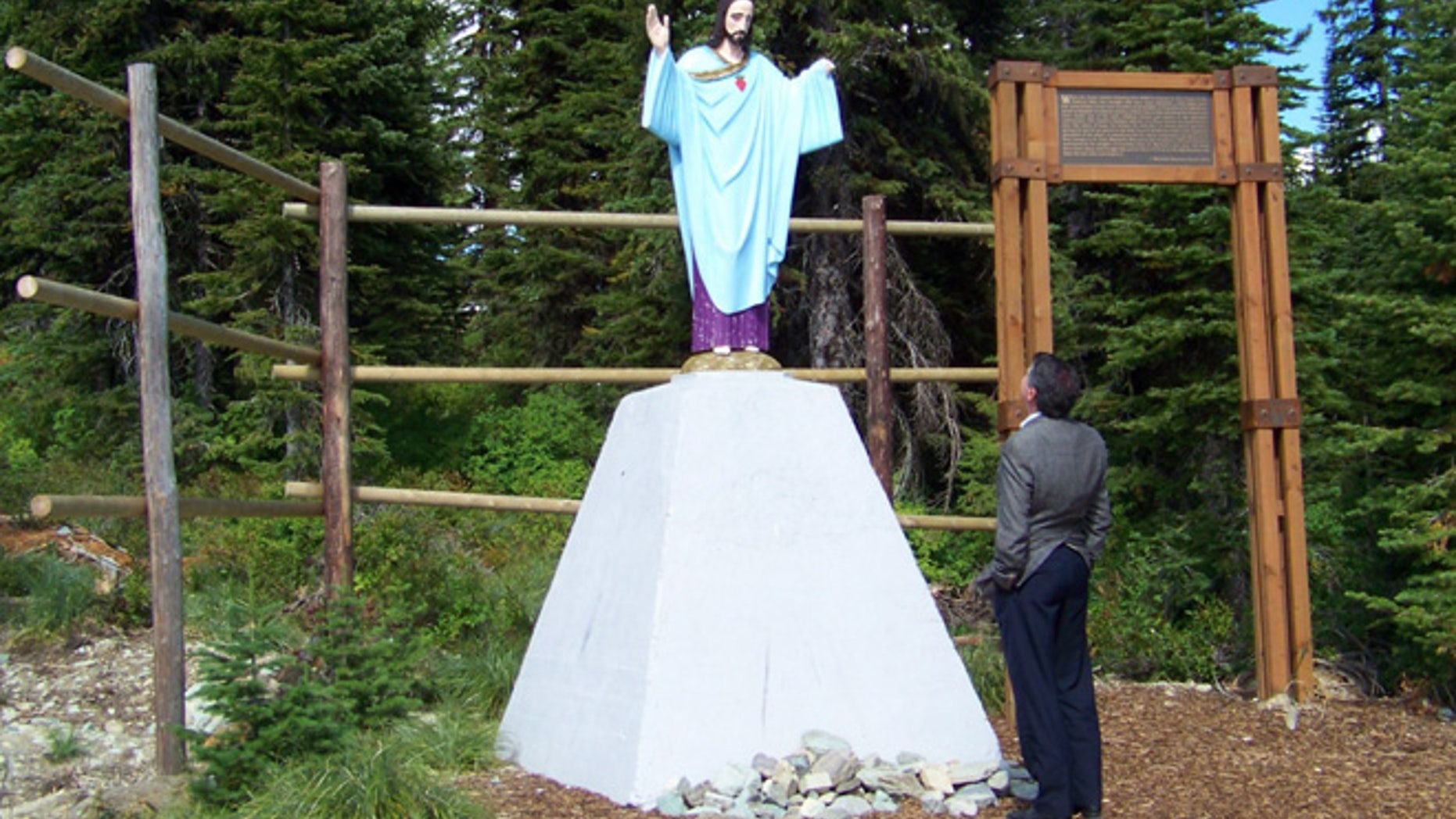 A five-year battle to bring down a statue of Jesus that stood atop Big Mountain in Montana ended last week with a whimper, not a bang.
The atheist group Freedom from Religion Foundation let an appeal deadline set by the federal Ninth Circuit Court of Appeals pass, effectively ending the long-running challenge to remove the statue, which is part of a World War II memorial. The six-foot likeness was originally erected by the Knights of Columbus in the Flathead National Forest to honor the service of local veterans who fought the Nazis in the Italian Alps.
The FFRF had been trying since 2010 to have the statue—nicknamed "Big Mountain Jesus"—removed from the popular Montana ski slope, claiming that its presence was a violation of the First Amendment's establishment clause. A lower court originally held the memorial could stay in August 2015 and the subsequent appeal deadline came and went without any response from the FFRF.
"The First Amendment prohibits religious coercion, not religious culture."
"The First Amendment prohibits religious coercion, not religious culture," Eric Baxter, senior counsel at the Becket Fund and lead defense attorney in the case, said in a statement. "Picking a fight with a 60-year-old war memorial makes FFRF look petty."
"Big Mountain Jesus" is a replica of the many statues soldiers saw across the European countryside and stands on public land in the middle of a commercial ski resort accessible only to individuals who pay to use the private lift.
In 1949, the Big Mountain resort hosted the U.S. Ski Championships and many of the competitors were World War II veterans from the Army's 10th Mountain Division. They teamed up with the local Knights of Columbus to commission the statue in memory of their fallen comrades.
The Forest Service permitted the statue and for over six decades, the statute stood undisturbed until FFRF decided to take action. After spending six months of attempting in vain to find a local resident who would complain, the FFRF filed suit claiming the statue violated the First Amendment.
"A permanent Catholic shrine on public land is prohibited by the Establishment Clause, every bit as much as a Catholic church would be," FFRF attorney Richard Bolton wrote in a 2013 brief.