Mom says exhibitionist Kat West wasn't murdered but fell to her death, citing drunken antics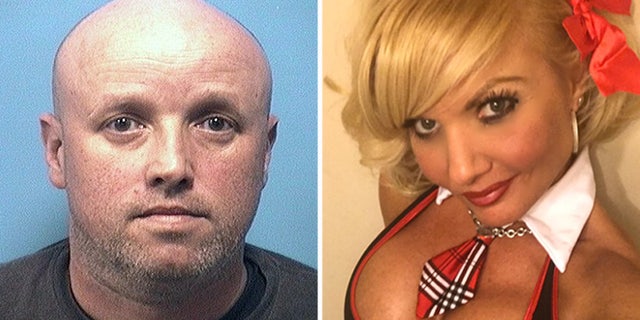 The mother of the small-town Alabama woman who lived a double life as an exhibitionist said she believes her daughter's death was a result of her alcoholism.
Kathleen Dawn "Kat" West, 42, was found dead lying face down and partially naked across the street from her home in Shelby County on Jan. 13. Her husband, 44-year-old William Jeffrey West, pleaded not guilty on Monday in her death, for which he's charged.
NEW IMAGES OF DOUBLE-LIFE DEAD MOM 'KITTY KAT WEST' SHOW HER BUYING WHISKEY, ABSINTHE ON LAST NIGHT ALIVE
Kat West's mother tearfully said Monday that she believes her son-in-law, a veteran who worked with military police while in the service and was promoted to corporal with the police force at Birmingham-Southern College before his wife's death, is not guilty of killing her daughter.
"He didn't do this," Nancy Martin said, according to AL.com. "He's a good man. He loved her with all his heart."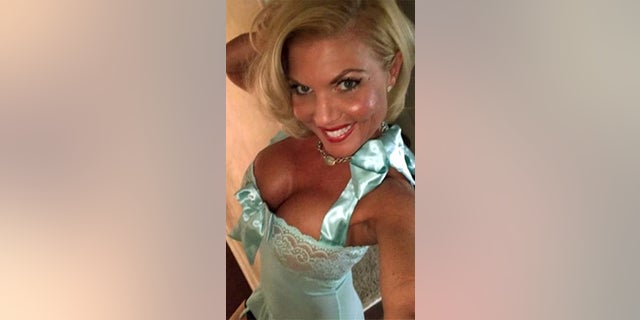 She said she and her husband are caring for the couple's 13-year-old daughter, and that William West stayed with them for about four weeks during the investigation before his arrest.
The mother added that Kat West was an alcoholic with bi-polar disorder. Martin said she thinks her daughter died after falling — she "fell all the time" — and had the tendency to get drunk and jump on the trampoline, or would remove her clothes.
HUSBAND OF ALABAMA DOUBLE-LIFE MOM FOUND DEAD IS INNOCENT IN WIFE'S DEATH, LAWYER SAYS
William West's mother, Carolyn West, concurred that Kat West drank to get "rip-roaring drunk" and had been known to go outside naked and to fall.
Both mothers agreed that Kat West was most likely intoxicated when she died and suffered a fatal injury in the fall.
Prosecutors claim that Kat West was killed from getting hit with a Lucid Absinthe bottle. Kat and William West reportedly bought Lucid Absinthe and a bottle of Jameson Irish Whiskey some eight hours before Kat West's body was discovered.
A cellphone with a green bottle — the color of Lucid Abstinthe bottles — was found near the body, which prosecutors said showed evidence of Kat West's blood and William West's fingerprints. Witnesses reported the scene appeared to have been staged.
Carolyn West said that the night before Kat was found, her son "took her out to dinner, he had a couple of drinks. He went to bed and went to sleep. Kat kept drinking because Kat was an alcoholic."
Prosecutors did not reveal whether autopsy results showed the woman was intoxicated when she died.
Circuit Judge Bill Bostick refused a defense request to reduce West's $500,000 bond, ruling that he could be a flight risk and a danger to the community.
The Associated Press contributed to this report.