Mom pleads guilty to promoting prostitution in multimillion-dollar NYC madam case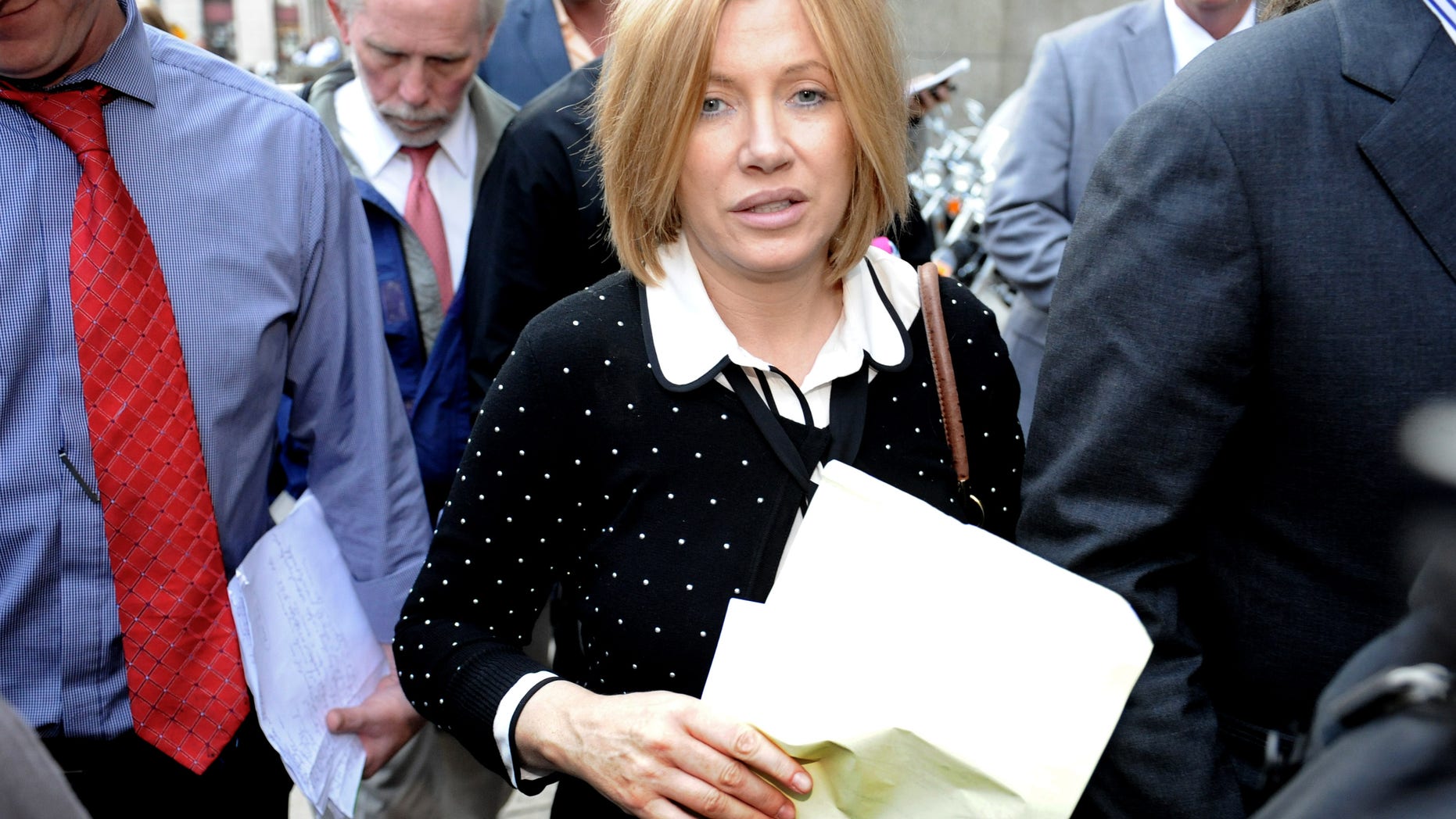 NEW YORK – A Scotland-born mother of four charged with moonlighting as a multimillion-dollar madam pleaded guilty Tuesday to promoting prostitution as part of a plea deal.
Anna Gristina, a legal U.S. resident originally from the Scottish Highlands, made the plea in Manhattan court. The judge said she'll be sentenced Nov. 20 to time served and probation, and she could also be deported.
She spent four months in jail before being released on $250,000 bond in June.
Her lawyers said Gristina lived on a 12-acre property in Monroe, about 50 miles north of New York City, and rescued animals and helped abandoned pet pigs find new homes.
But prosecutors accused the 45-year-old Gristina of having a roster of wealthy, well-placed clients and boasting of law-enforcement connections during 15 years in a business that made her millions. She had said she was merely starting a dating service.
She had been charged with a single count of promoting prostitution, stemming from a July 2011 tryst that authorities say she arranged involving two women and an undercover officer posing as a client.
Co-defendant Jaynie Baker, a former matchmaking recruiter charged with helping Gristina set up sexual encounters, reached a deal to resolve her case. Baker, 31, is due back in court on Oct. 2.
Gristina was arrested Feb. 22 as she left a friend's Morgan Stanley office after a fundraising meeting for her business, prosecutors say.
In trying to get the case dismissed, her lawyer, Norman Pattis, wrote that the district attorney's office "vindictively prosecuted her as a result of her failure to cooperate with investigators" during what he called an illegal interrogation.
Gristina said in court papers that investigators shrugged off her requests for a lawyer and told her they'd let her go if she gave them information about five men -- not named in her filings, but described as a financier, an international banker and a member of a politically connected family, among others.
The DA's office countered in court papers that Gristina "has not produced a shred of evidence of actual vindictiveness."
A grand jury indicted Gristina before her arrest, undermining her argument that she was prosecuted because she didn't cooperate, Assistant District Attorneys Elizabeth Roper and Charles Linehan wrote.
Two accused prostitutes and an accused money-launderer also have been arrested in the case.