Missouri gun company to sell 'New York-compliant' AR-15 rifle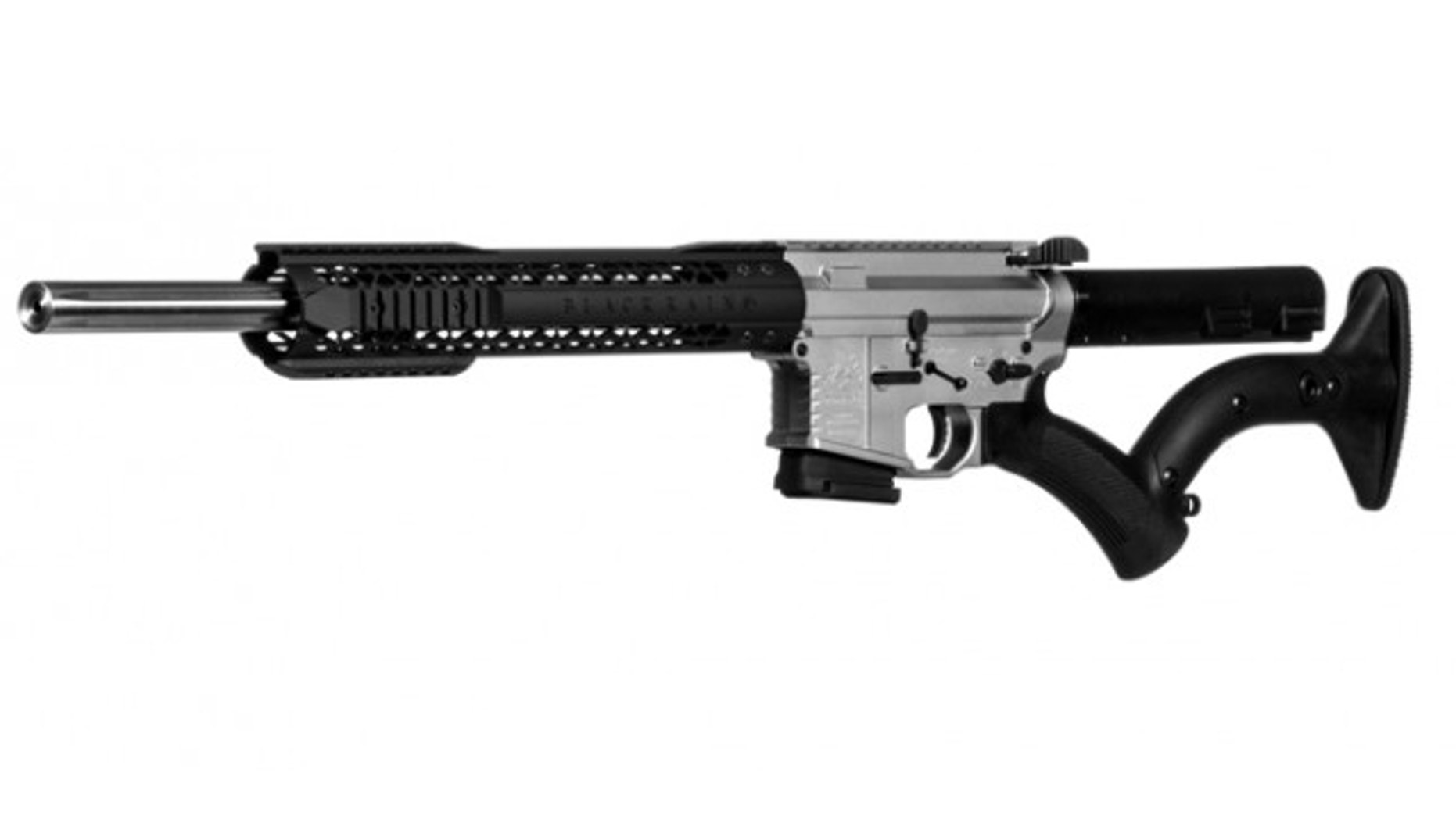 A Missouri gun manufacturer says it plans to release a "New York Compliant" AR-15 rifle in response to tough gun control measure passed by New York lawmakers last year banning the sale of assault weapons in the state.
The company, Black Rain Ordnance, said the rifle would eliminate features that were made illegal under the SAFE Act. The gun will not have a pistol grip and will include a non-threaded muzzle and a 10-round low-capacity approved magazine.
"With the continual trampling of the 2nd Amendment in New York, Black Rain Ordnance is proud to announce their 'New York Compliant' rifles," the company said on its website. "These rifles feature all of the quality and craftsmanship of the standard BRO-lines, but with the added features that allow for legal possession."
The Journal News reported that Just Right Carbines, a New York-based gun manufacture, has been producing a carbine rifle since August that complies with the SAFE Act. The grip was modified to comply with the law.
"Everybody is doing basically the same thing, which is basically adopting a stock that was originally produced for the California market and basically adopting that stock for the New York market," Testa told Gannett's Albany Bureau.
Testa added that the company has sold about 100 of the weapons since August. State police have not said that the modified weapon is non-complaint, according to the report.
Supporters and opponents of the law held dueling rallies in Albany on Tuesday, with Donald Trump and Republican gubernatorial candidate Rob Astorino declaring that the law prohibiting the sale of some popular guns like the AR-15 goes too far and should be scrapped.
The law bans the sale of some semi-automatic firearms and requires those who already own one to register them by April 15. It also bans high-capacity magazines, requires federal background checks on private gun sales and imposes felony penalties for illegal gun possession.
The new gun control proposals announced Tuesday include requiring gun owners to use gun safes or trigger locks when storing a gun, a 10-day waiting period before a buyer can take possession of a gun, and a rule that would prohibit anyone from buying more than one handgun a month.
The Associated Press contributed to this report.