Missouri executes man convicted of killing girlfriend and 3 kids
Missouri officials said Taylor's last meal consisted of 'a seafood platter with shrimp, French fries, a cheeseburger, cheesecake and vanilla ice cream'
The state of Missouri executed a man who was convicted of killing his girlfriend and three children after a last-minute appeal to the Supreme Court.
Leonard Taylor, 58, was found guilty in the murders of Angela Rowe and her three daughters Alexus Conley, 10; AcQreya Conley, 6; and Tyrese Conley, 5, which took place in November 2004 at their home in Jennings, Missouri.
As 5 grams of pentobarbital was given to Taylor, he took five or six deep breaths before becoming motionless.
Taylor said in a final statement that Muslims don't die but "live eternally in the hearts of our family and friends."
TEXAS EXECUTES FORMER SUBURBAN HOUSTON COP WHO HIRED HITMEN TO KILL WIFE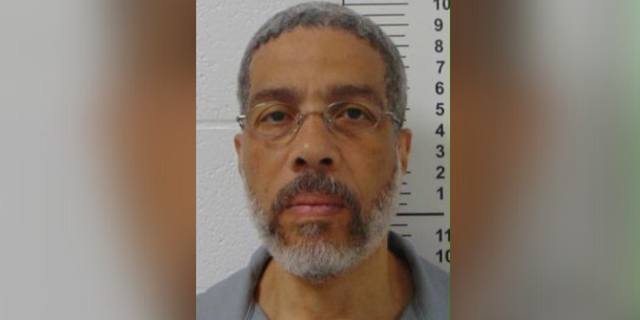 "Death is not your enemy, it is your destiny. Look forward to meeting it. Peace!" Taylor wrote.
A spokesperson for the Missouri Department of Corrections told Fox News Digital that Taylor's last meal consisted of "a seafood platter with shrimp, French fries, a cheeseburger, cheesecake and vanilla ice cream."
Taylor claimed that he was in California when the four people were killed, and wasn't in Missouri when the bodies were found. He went on a flight headed to California on Nov. 26, 2004.
The four bodies were found on Dec. 6, 2004 after relatives told police that they hadn't heard from Rowe recently.
While a medical examiner initially found that the deaths likely occurred within a few days upon the discovery of the bodies, when Taylor was in California, Medical Examiner Phillip Burch said that the murders could have happened two to three weeks prior to the bodies being discovered.
His attorney, Kent Gipson, said that multiple people saw Rowe after Taylor left for California. Deja Taylor, Taylor's daughter who lived in California, said in a court filing that she called Rowe with her dad during the time that he was there. Deja Taylor's sister and mother also corroborated her story, according to the court filing.
TEXAS DEATH ROW INMATES ALLEGE STATE PLANS TO USE 'UNSAFE' EXECUTION DRUGS IN LAWSUIT
St. Louis County's prosecutor at the time of the murders, Bob McCulloch, said that the alibis Deja Taylor and other relatives provided were "completely made up."
McCulloch said that Rowe and her children were likely killed on Nov. 22 or Nov. 23 when Taylor was still in St. Louis, noting that Rowe made no texts or calls beginning on Nov. 23, when she usually made 70 outgoing calls or texts per day.
The prosecutor said that Taylor's brother told police that he admitted to the crime, a relative taking Taylor to the airport saw Taylor throw a gun in a sewer, and Rowe's DNA from blood was found on Taylor's glasses when arrested.
Taylor was found guilty on Feb. 29, 2008 of four counts of first-degree murder.
Angela Rowe's sister, Gerauan Rowe, said that justice has been served after the execution.
"I'm at a point in my life right now — I'm OK but I'm not," she said. "But I know justice was served. It's kind of hard trying to move forward, but I think I can do it."
CLICK HERE TO GET THE FOX NEWS APP
Republican Gov. Mike Parson declined to issue clemency to Taylor on Monday, stating that the facts of "guilt" remain.
"Despite his self-serving claim of innocence, the facts of his guilt in this gruesome quadruple homicide remain," Parson said. "The State of Missouri will carry out Taylor's sentences according to the Court's order and deliver justice for the four innocent lives he stole."
Derrick Johnson, president of the national NAACP, wrote a letter asking Parson to grant a stay of execution, writing that the "evidence presented at trial does not support Mr. Taylor's conviction."
The U.S. Supreme Court declined to stop the execution after a request from Gipson on Tuesday, who also filed a stay request with the Missouri Supreme Court, which was denied.
The Associated Press contributed to this report.