Missouri couple's alleged crime spree takes them from Alabama to Georgia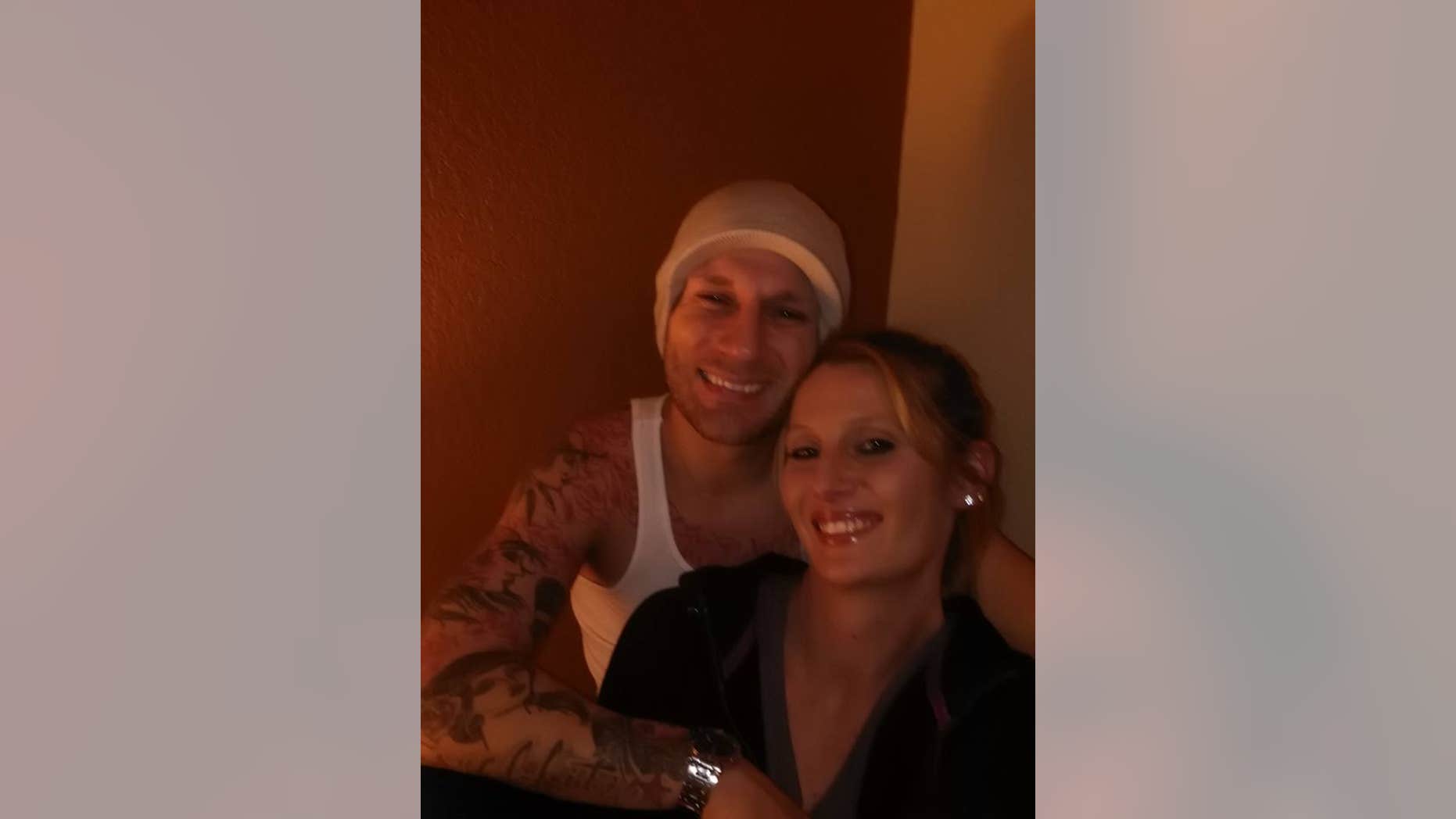 The Bonnie and Clyde-like Missouri couple wanted in a string of robberies and kidnappings in Alabama was last seen in central Georgia, where police on Tuesday accused them in yet another crime.
Police in Perry say Blake Fitzgerald and Brittany Nicole Harper were involved in an armed robbery and kidnapping about 11 p.m. Monday at a gas station but give no further details. Perry is about 30 miles south of Macon.
Investigators say the couple abducted a hotel clerk, tried to rob a McDonald's manager and briefly kidnapped a woman outside Birmingham before stealing her SUV on Sunday. Those crimes happened within a two-hour span across a 60-mile distance, according to authorities. No one was injured.
Fitzgerald and Harper are both from Joplin, Mo. and are described as being in their 30s. The U.S. Marshals Gulf Coast Regional Task Force was asked to assist the manhunt and a $10,000 reward is being offered for information that leads to their arrest and conviction.
"They're considered armed and dangerous," Tuscaloosa police Lt. Kip Hart said. "We have no idea why they're running or where they're running from or running to."
A Tuscaloosa hotel clerk alerted authorities early Sunday after arriving to work to find the overnight clerk gone, the safe open and money missing. Security footage at the Microtel Inn showed the clerk being robbed about 6 a.m., Hart said. The couple forced him to leave with them.
Fitzgerald and Harper were charged with kidnapping, theft and robbery in connection to the Tuscaloosa case, Hart said. The Jefferson County District Attorney's Office issued arrest warrants for the couple on charges of kidnapping and theft in the connection to the woman's abduction in the town of Vestavia Hills.
In Hoover, about 55 miles northeast of Tuscaloosa, the couple tried to rob a McDonald's manager, said Hoover police Capt. Gregg Rector. A gunman approached the manager and demanded money and her car keys, Rector said. The manager began screaming, threw her keys on the ground and ran into the store as the couple fled, he said. Rector said interviews with the manager and other witnesses led police to believe the same Missouri couple was responsible. They have not been charged yet in that case, however.
Zora Harris, the restaurant manager, told AL.com the suspect opened his jacket and said, "I'm fixing to rob you."
"He said, 'Give me the (expletive) car' and that's when he pulled the gun and said 'I'm not '(expletive) playing with you,'" Harris told the paper.
About 15 minutes after the McDonald's robbery attempt, the woman in Vestavia Hills found a man entering her home through an open garage, saying he was having car trouble.
Vestavia Hills police Lt. Kevin York said the man pulled a gun, demanded her SUV and forced her to get inside. The woman was later released unharmed about 10 miles down the road and waved down a passerby to get help, York said. Police are searching for the stolen SUV described as a 2010 silver Ford Edge.
"We want to know what the motivation is," York said. "I mean, what's the whole point in all of this?"
The suspects were last seen in Alabama heading east on U.S. 280 toward the Georgia line, but York said "they could be headed anywhere."
Missouri public records show Fitzgerald is no stranger to legal troubles. In 2013, he and an accomplice were charged with burglarizing a Joplin woman at knifepoint in her home and making off with her purse, jewelry, electronics and a car.
Fitzgerald entered an Alford plea — not admitting guilt but acknowledging the prosecutors had sufficient evidence for a conviction — and was sentenced in 2014 to a suspended seven-year prison term.
Fitzgerald also was sentenced in southwestern Missouri's Jasper County to a simultaneous 120-day term in a drunken-driving case. Last July, Fitzgerald pleaded guilty in a Missouri assault case and was sentenced to a suspended five-year prison term.
According to AL.com, Vestavia Hills police said the Ford Edge has an Alabama license plate, and its number is 2720AG7.
The Associated Press contributed to this report.