Mississippi boy, 6, who sparked Amber Alert found dead inside stolen car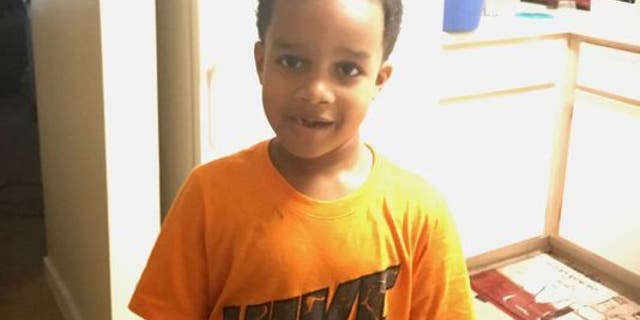 A 6-year-old boy who sparked an Amber Alert in Mississippi was found dead inside a stolen car with a single gunshot wound, according to multiple local media reports.
Kingston Frazier was found inside a vehicle in Gluckstadt that was parked behind an ABC warehouse.
The child was last seen Thursday at the parking lot of a grocery store in Jackson at about 1:15 a.m., reports WMC News5.
According to the Clarion-Ledger, his mom, Ebony Archie, arrived at the store, Kroger, and ran inside for a few minutes, leaving her Toyota Camry running and the boy inside.
Shortly afterward, a car with two men pulled up next to Archie's Camry. One of the passengers, described as a 6-foot-tall black male, entered Archie's car with Kingston inside and sped away.
Authorities told the Clarion-Ledger that the vehicle the men were in is a light-colored, two-door sedan, possibly a Honda Civic, with a dent on the rear passenger side.
This is a developing story. Check back for more updates.