Minnesota man accused of helping pals join ISIS pleads guilty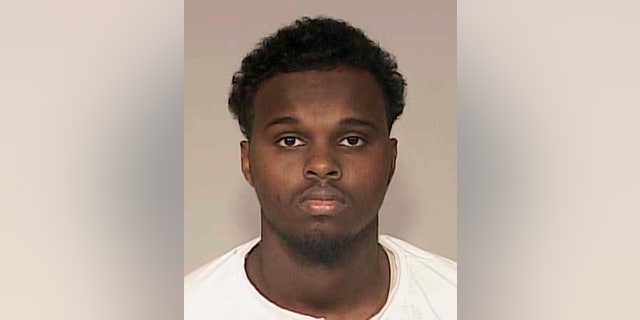 NEWYou can now listen to Fox News articles!
A Minnesota man accused of plotting to join the Islamic State group pleaded guilty Thursday to one count of conspiring to provide material support and resources to the militant organization, saying he was attracted to the idea of fighting overseas to create an Islamic caliphate.
Abdirizak Mohamed Warsame, 20, admitted in U.S. District Court that he learned about Islam from videos on YouTube and listening to lectures, including those of Anwar al-Alwaki, an American who joined al-Qaida and was killed in 2011. He said he knew members of the Islamic State group had carried out killings, but he felt it was his duty to fight and help Muslims who were being oppressed.
"At the time, I thought it was the right thing to do and it was justified ... by Islam," Warsame said.
Warsame faces a maximum of 15 years in prison when he's sentenced at a later date. Prosecutors say he was a one-time leader of a group of friends in Minnesota's Somali community who recruited and inspired each other to join the Islamic State group. Nine others have been charged: three have pleaded guilty, one is believed to be in Syria and the rest face trial in May.
Warsame's admissions could put pressure on the five men awaiting trial. In addition to terror-related charges, they each face one count of conspiracy to commit murder outside the U.S., which carries a life sentence.
Under questioning from a prosecutor and U.S. District Judge Michael Davis, Warsame admitted he and other group members began meeting in the spring of 2014 to watch propaganda videos on YouTube and talk about ways to get to Syria.
Warsame admitted he knew that one man, Abdi Nur, planned to travel to Syria; Warsame said he went shopping with Nur before he left. Warsame also admitted he gave another defendant $200 for an expedited passport, and he helped another Minnesota man get to Syria from Turkey by providing him with a contact number. Warsame also applied for an expedited passport of his own.
Warsame, who said he is a Sunni Muslim, told Davis that he attended mosque but, at the time, he thought the teachings of imams were wrong and were against the Islamic State group. Warsame said his view of Islam was formed by lectures he heard, and he thought Islam justified the killing of disbelievers, including Shiites, whom he did not consider Muslim.
"I was always listening to one side, not the other side," he said. "I didn't see the other side of it -- that innocent people were being killed."
He said a turning point came when he watched a video where a pilot was burned alive; he said burning someone contradicts Islam's teachings.
Warsame's mother, Deqa Hussen, said she didn't know her son was plotting to go to Syria, but she learned about some of his friends in 2014 and sent him to Chicago to get him away from "bad influences." Hussen, who has been outspoken against terror recruitment in Minnesota, said the guilty plea was hard to hear, but she was glad her son had the courage to tell the truth.
"When I find out some of the stuff that he did ... I commanded my son to tell the truth. And that's what he did," she said after the hearing. "I'm so proud of him for telling the truth."