Milwaukee cop killed serving warrant ID'd, leaves behind wife, child
A Wisconsin police officer was shot and killed Wednesday morning while serving a warrant, the police department confirmed.
Milwaukee Police Officer Matthew Rittner, 35, was shot while on the city's south side around 9:20 a.m. on Wednesday, Milwaukee Police Chief Alfonso Morales told reporters at a news conference. The officer was rushed to the hospital, where he later died.
5 POLICE OFFICERS INJURED IN HOUSTON SHOOTING, 2 SUSPECTS DEAD, OFFICIALS SAY
The suspected shooter, identified as a 26-year-old Milwaukee man named Jordan P. Fricke, was taken into custody without incident, the department said in a statement.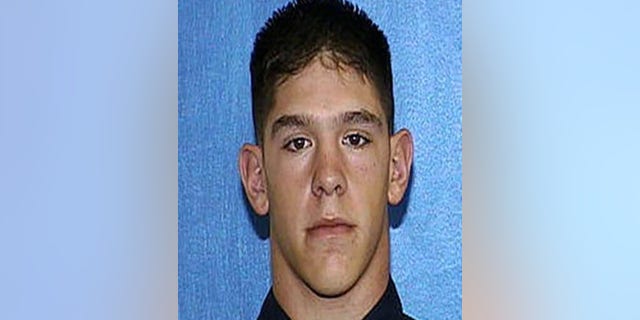 Morales said an investigation into the shooting resulted in two arrests.
Residents near the shooting scene told Fox affiliate WITI they heard several gunshots. Bob Donovan, an alderman in the Milwaukee community, was one of the first to alert the news station the officer had died.
"This has been an incredibly difficult year for the department — now the third officer that has lost his life in the service of Milwaukee. So it's a sad day for this community," Donovan said. "It'll give you an indication of how challenging this work is. And, how we as a community need to rally behind our officers to ensure they have the support and the backing that they deserve."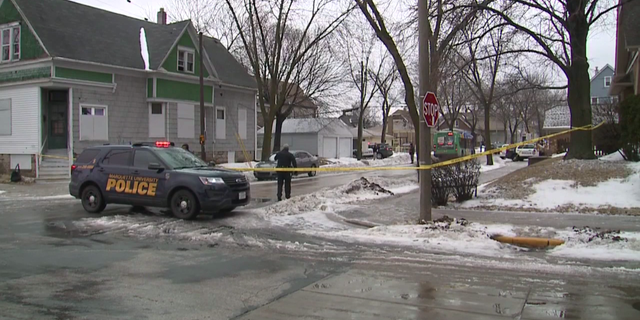 Assistant Police Chief Michael Brunson told reporters earlier Wednesday that Rittner was a 17-year veteran of the force who began his law enforcement career at a "young age."
"This officer was well-loved by everyone on the department," he said. Brunson called the loss "tragic and impactful" for the Milwaukee Police Department.
MOTORCYCLE COP WHO SURVIVED SHOT IN FACE LAST YEAR IS KILLED IN COLLISION DURING FUNERAL PROCESSION
Milwaukee Mayor Tom Barrett also lamented the loss of the officer, adding that now is a "very difficult time for our city" and the officer's family.
"He was doing his job. He was working to make our city safer. And he died. And he died because an individual decided that rather than allowing the police to do their work lawfully, that he would kill this police officer," the mayor told reporters.
Rittner was a U.S. Marine Corps veteran who was deployed two times to Iraq, according to the Milwaukee Journal Sentinel. He survived being hit by roadside bombs three times and was reportedly involved in an hours-long firefight that left one Marine dead.
Rittner, who received numerous medals and awards for his service as a police officer, leaves behind a wife and young child, the department said.
Barrett said it was the "the third time in eight months that I've had to stand at a podium and talk about the loss of a life of a police officer."
CLICK HERE TO GET THE FOX NEWS APP
The shooting comes six months after Officer Michael Michalski, also of the Milwaukee Police Department, was shot and killed while chasing a suspect who fired his gun and struck the officer in the head.
Milwaukee Officer Charles Irvine Jr., 23, was also killed last June in a car crash. The accident occurred while Irvine Jr. was chasing after a reckless driver. He became the first Milwaukee officer killed in the line of duty since 1996.