Military wife mourning fallen Green Beret in viral video is hailed as 'patriot'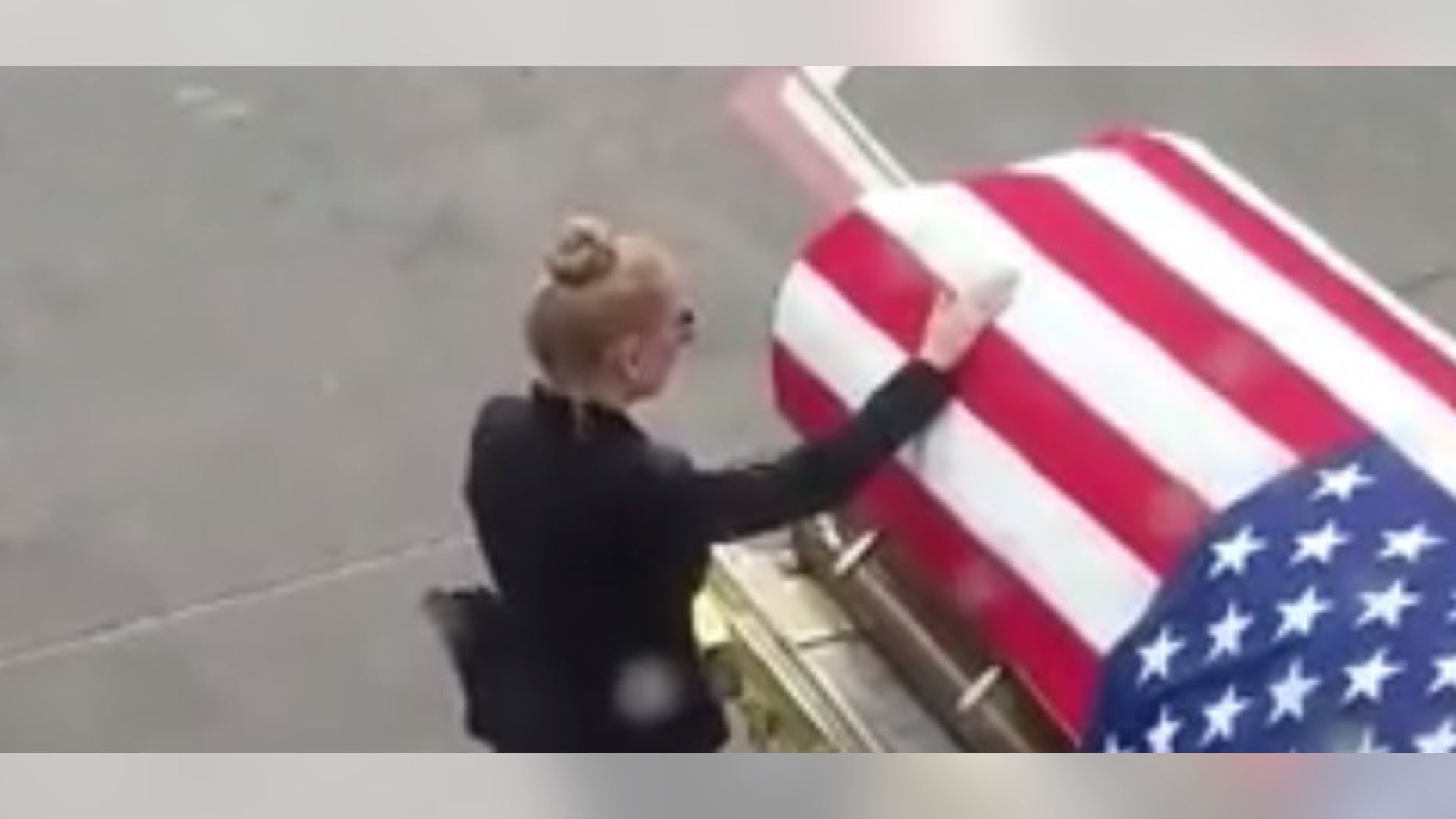 A military wife captured mourning her fallen Green Beret husband in a video that has gone viral is being hailed as a "patriot" by those who witnessed the heartbreaking event.
Lisa Williams, whose flight arrived at the Raleigh-Durham Airport in North Carolina Tuesday, said passengers were asked to stay in their seats so they could let someone off the aircraft first, WPVI reported.
Soldiers unloaded a flag-draped coffin from the plane's cargo area and then T.J. Thomas, the wife of Officer Shawn Thomas, stepped off the plane to grieve the loss of her husband.
"It was an honor to fly home with this PATRIOT! God bless his wife and family. There was not a dry eye around me," Lisa Williams wrote on a Facebook post. She said the plane remained silent as passengers started to cry.
AT ARLINGTON NATIONAL CEMETERY, AMERICA'S HEROES ARE NEVER BURIED ALONE
Seven Green Beret soldiers later loaded the coffin into a black hearse and paid their respects, while the pilot thanked passengers for waiting.
Thomas – a 35-year-old who had been deployed in Niger to help train local troops and residents in the fight against terrorism – died in a non-vehicle combat crash on Feb. 2, according to the Army Times.
He had been deployed to Iraq and Afghanistan seven times and earned two Bronze stars, four Good Conduct Medals and was posthumously awarded the Meritorious Service Medal and Army Commendation Medal for his work in central Africa, the Army Times reported. He was stationed at Fort Bragg.
Thomas was buried last week at Arlington National Cemetery in Virginia and is survived by his wife and four children, Fox 5 reported.
The video has more than 5 million views and Williams said Thomas reached out to her to thank her for capturing the moment.