Michigan woman lit up crack pipe after leading cops on chase, police say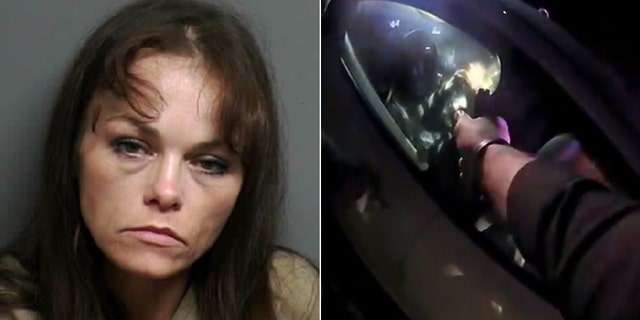 This was one police chase with an unexpected twist.
A woman pulled over by officers last week in Michigan's Harrison Township was caught on video lighting up a crack pipe before being removed from her car, police say.
"In this job, you can never say you've seen it all," Macomb County Sheriff Anthony Wickersham told Fox2Detroit. "I think she truly believed she was going back to prison and figured she'd get one more hit of crack cocaine before she does her time."
The Macomb County Sheriff's Office said the incident began last Thursday after a car driven by 36-year-old Kristi Rettig was spotted without working tail lights.
"The vehicle disobeyed all attempts to get it stopped and began to flee police," the sheriff's office said in a Facebook post.
WARNING: GRAPHIC CONTENT
Officers first tried to pull Rettig over with stop sticks that damaged her car's tires, but she instead crashed into two police vehicles before driving off the road and coming to a rest, authorities said.
Police said a body-cam video then shows Rettig, in the driver's seat, lighting up a crack pipe while officers are yelling at her to put her hands up.
No one was hurt during the chase and Rettig is now facing charges including fleeing and eluding police, possession of a controlled substance and operating with a suspended license.
The passenger in her car, 28-year-old Alexandra Weed, is facing a charge of possession of a controlled substance.