Michigan state senator reportedly a suspect in shooting at his home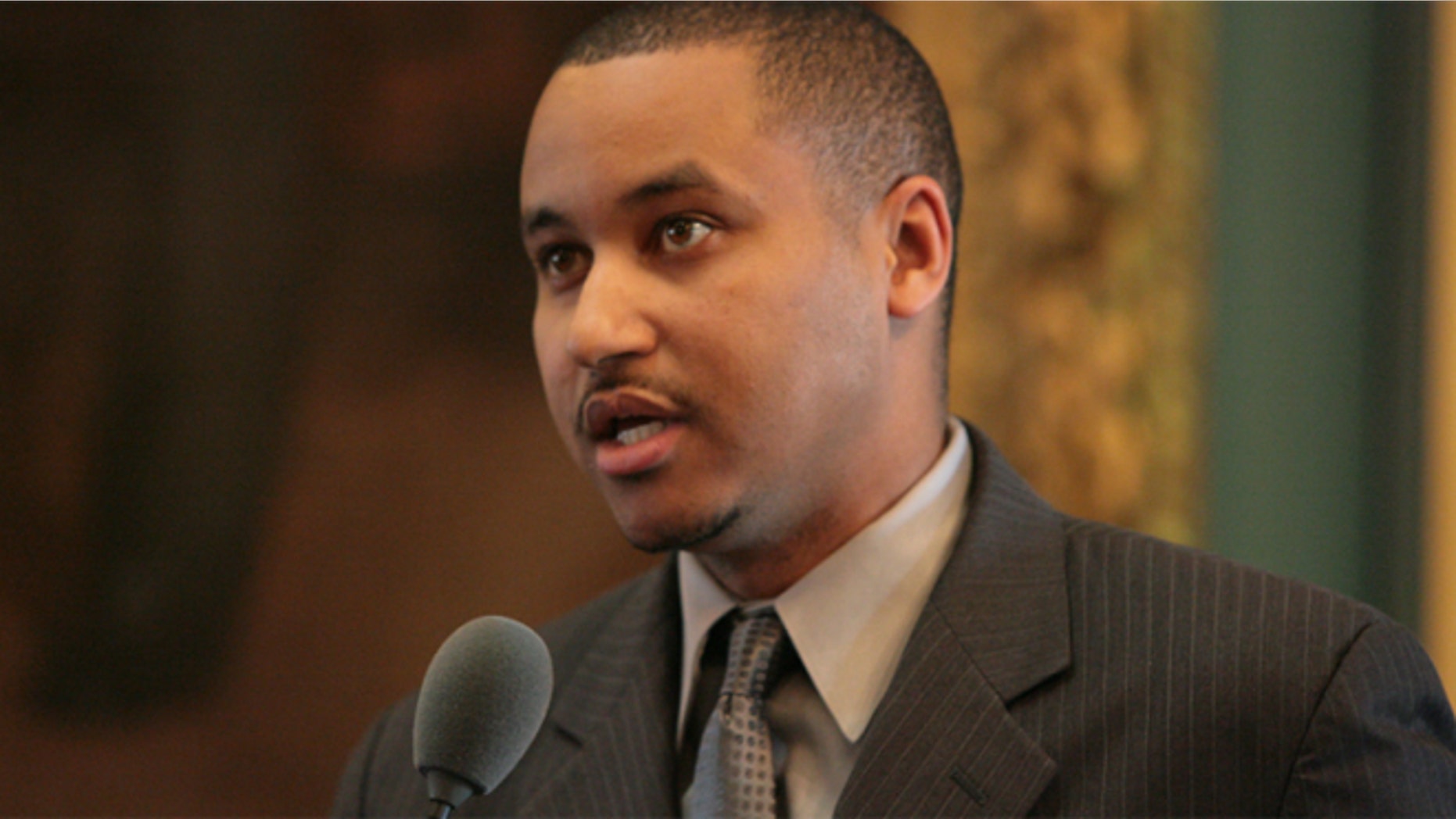 A Michigan state senator reportedly has been declared a suspect in a domestic dispute outside his Detroit home Sunday in which shots were fired at a vehicle.
Police sources told the Detroit Free Press that State Sen. Virgil Smith was brought in for questioning after the incident, which occurred around 1 a.m. local time. It is not clear if Smith is still being held.
Police say Smith fired a shotgun several times after a fight with his girlfriend – who is his ex-wife -- hitting her 2015 Mercedes Benz, WDIV reported. No one was injured in the shooting.
Detroit police had been looking for Smith, who was not at his home when officers arrived, The News Herald reported. Police have been unable to contact Smith's girlfriend.
The investigation reportedly is being handled by the police department's domestic violence division.
Police spokeswoman Cassandra Lewis declined to release details about the incident, the Detroit Free Press reported.
Smith, a Democrat, represents parts of Detroit, Dearborn and all of Allen Park. He is chairman of the Michigan Legislative Black Caucus, and is currently serving a second term as a senator for the state's 4th Senate District.
According to Smith's website, he attended Michigan State University, where he earned a bachelor's degree in political science, and Western Michigan University, where he received a master's degree in public administration.
He was given the Man of Excellence Award by the Michigan Chronicle last year, the site states, and was named Legislator of the Year by the Michigan Bankers Association in 2014.