Michigan man's freedom sought after DNA IDs new suspect in 1996 killing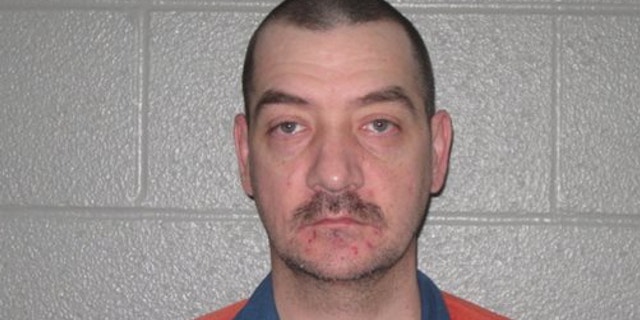 NEWYou can now listen to Fox News articles!
KALKASKA, Mich. – A law clinic established to seek freedom for convicts it believes are innocent says new DNA evidence tying another man to the 1996 rape-slaying of a northern Michigan woman discredits the confession of a mentally ill man now serving life in prison without parole.
Statements by Jamie Peterson were used to obtain his 1998 conviction on first-degree murder and first-degree criminal sexual conduct charges in the death of Geraldine Montgomery, 68, in her Kalkaska home. He received the mandatory sentence of life in prison without possibility of parole.
Acting on DNA evidence analyzed with technology not available at the time of the killing, state police Monday arrested a second man, Jason Ryan, 35, on first-degree murder and first-degree criminal sexual conduct charges.
Ryan was arraigned Tuesday in Kalkaska District Court. Judge Lynne Buday ordered him jailed on a $2 million bond and scheduled a pretrial hearing Monday. A probable cause hearing is scheduled Dec. 16.
No one answered the phone Tuesday at the office of Ryan's court-appointed lawyer, Kyle Trevas. The Associated Press left email and fax messages for Trevas.
The University of Michigan's Innocence Clinic has been seeking to overturn Peterson's murder conviction for some time, said clinic co-founder David A. Moran. He said it will file a motion soon seeking a new trial for Peterson.
Moran said Peterson, now 39, was mentally ill and was in jail on other charges when a fellow prisoner told investigators that Peterson repeatedly talked about Montgomery's killing.
Peterson gave a series of contradictory statements to interrogators, and police eventually convinced him he killed Montgomery, even if he didn't remember it, Moran said.
"It's a classic mentally ill false confession case," Moran said.
He said Kalkaska County prosecutors long resisted efforts to use new DNA techniques to analyze crime scene evidence, but that newly elected county Prosecutor Mike Perreault reversed course this year and agreed to the testing. He said the tests found nothing linking Peterson to the scene but did match DNA on record for Ryan from an earlier arrest.
State police 1st Lt. John Card said the implication of Ryan does not undermine the evidence on which Peterson was convicted 15 years ago. He said investigators long believed there were "multiple subjects" in the killing.
"There is nothing that they have come across that suggests the innocence of Mr. Peterson," Card said.