Michigan driver's bad day on the road ends with car lodged in wet cement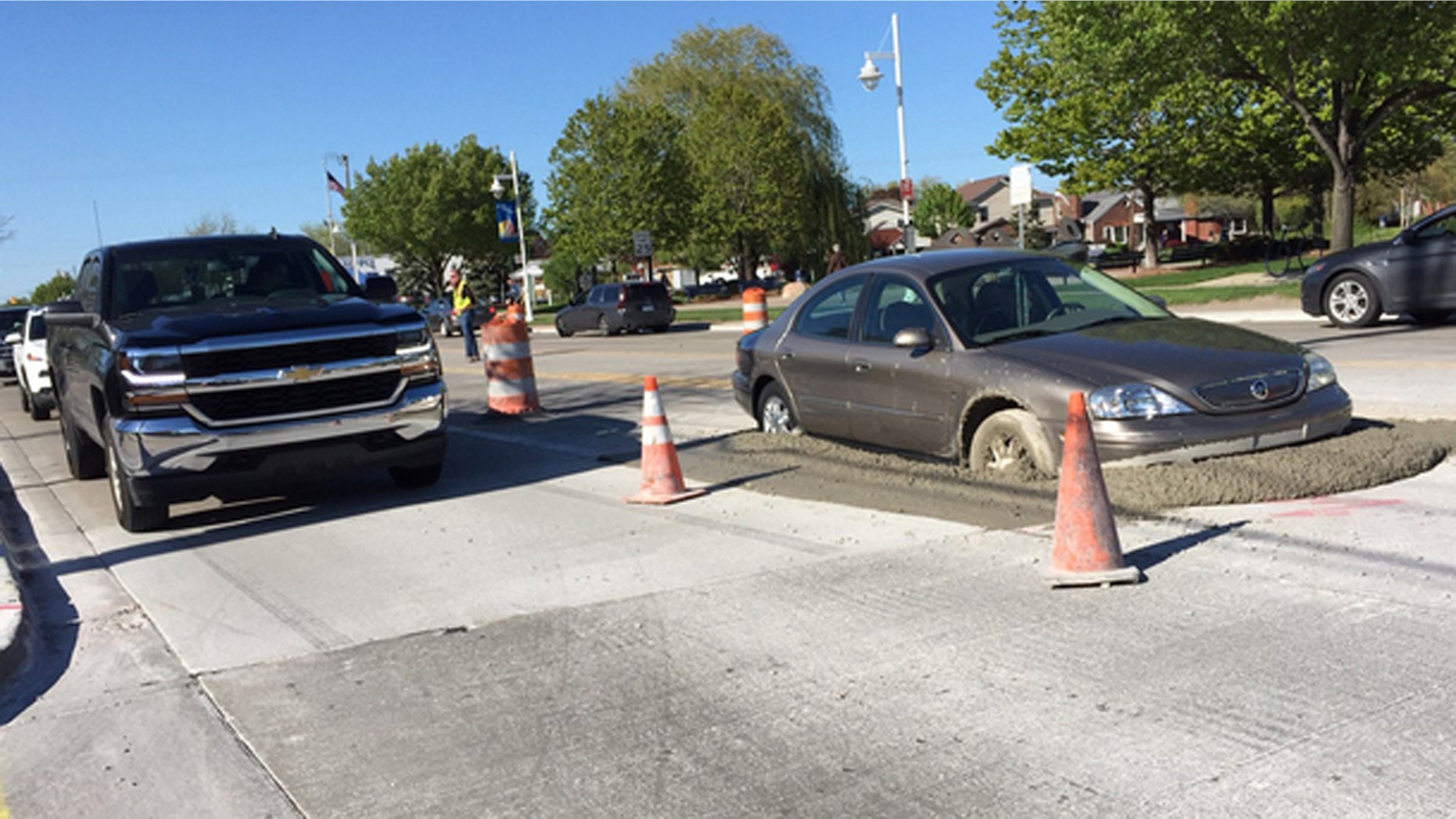 A Michigan driver had a really bad drive Monday afternoon after he found himself stuck in wet cement.
A FOX 2 employee was headed home for the day around 5:30 Monday when he came up on a construction zone.
Parked in the middle was a Mercury Sable that had drove straight through the construction cones and into the cement.
CYCLIST CAPTURES TERRIFYING ENCOUNTER WITH TRUCK DRIVER
It happened in St. Clair Shores near 9 Mile and Jefferson. The FOX 2 employee said that it looked like the driver drove into the cement and then kept driving, until the entire car was stuck.
Not pictured - and driectly in front of the Mercury - was a cement truck that likely put the wet cement there to fix the road.
MICHIGAN DRIVER BLAMES SPIDER FOR CRASH
The driver was still in the car when the photo was taken and construction crews were still on scene as well.