Michael Jordan donating $2M to Hurricane Florence victims: reports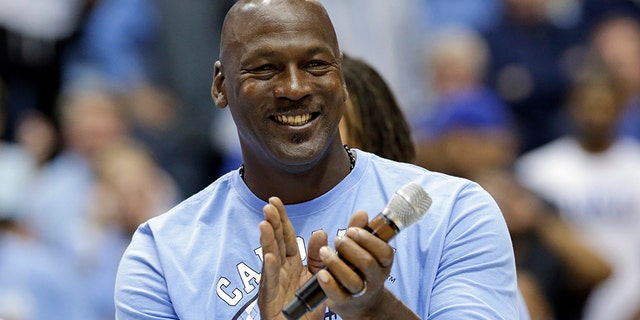 Amid the devastation left behind by Hurricane Florence, former NBA superstar Michael Jordan pledged to donate $2 million to help those impacted by the storm.
Jordan, 55, who grew up Wilmington, North Carolina, told The Associated Press Tuesday that he believed he "had to act in a sense that this is my home."
AFTER FLORENCE, NORTH CAROLINA OFFICIALS WARN AGAINST GPS APPS: 'NOT SAFE TO TRUST THEM WITH YOUR LIFE'
The American Red Cross and the Foundation for the Carolinas' Hurricane Florence Response Fund will both receive $1 million from the former Chicago Bulls player's endowment.
Jordan also reportedly stressed the importance of the long-term recovery from the storm.
"People need to understand this will not be a week-long process. This is going to have a huge disruption on people's lives - not for 10 days, but for years," Jordan told the Charlotte Observer, adding that he hopes his donation will spur people to get involved.
FLORENCE DROPPED AN ESTIMATED 8 TRILLION GALLONS OF RAIN OVER NORTH CAROLINA
The six-time NBA champion, who currently owns the Charlotte Hornets, told The Associated Press that amid the storm's impact, he's been in contact with friends and family members who live in coastal areas of the state.
The Associated Press contributed to this report.