Meth and 'Minions': Drug suspects tried to disguise gun as toy, deputies say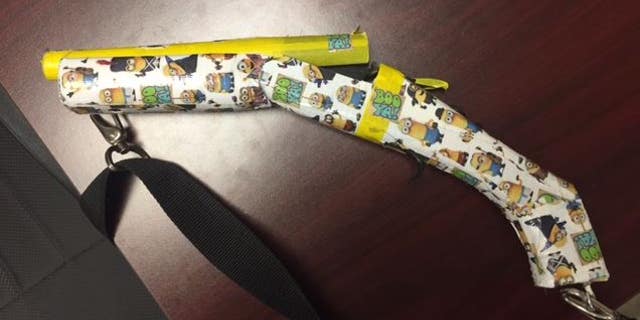 A gun disguised to look like a child's toy was among the items seized last week during a traffic stop in Covington, Louisiana, according to the St. Tammany Parish Sheriff's Office.
Investigators said a narcotics investigation led members of the St. Tammany Parish Narcotics Task Force to stop a vehicle. Detectives discovered heroin, methamphetamine, a large amount of cash and drug paraphernalia.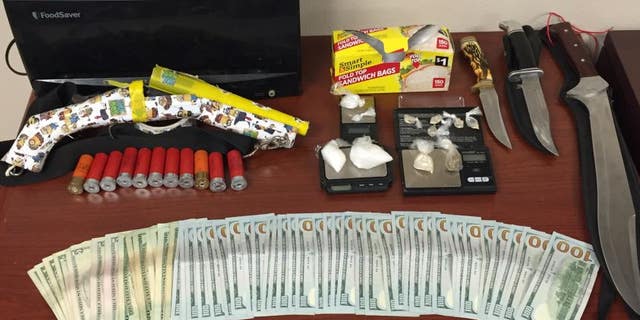 In addition to the narcotics, detectives located a 20-gauge sawed-off shotgun that was was wrapped in the popular children's character "The Minions" duct tape. Authorities believe this was to make the gun look like a toy in an attempt to throw off law enforcement.
Monroe Meyers, 28, and his girlfriend, Winter Flowers, 33, were both taken into custody. Police said they had been living in a Covington-area hotel. Both Meyers and Flowers had outstanding warrants out of Tangipahoa Parish and were also involved in an incident in November 2015 when Flowers was accused of shooting Meyers with an AR-15 rifle in the Livingston Parish area.
"This entire situation is very troubling," Sheriff Randy Smith said. "This is obviously a dangerous couple who belong in jail."