Massive 'picturesque' tornado touches down on Wyoming prairie
A massive tornado touched down on the plains of southeastern Wyoming on Wednesday that was described as "picturesque." No major damage was reported.
The twister formed north of Laramie in Albany County around 5:43 p.m. and was on the ground for 30 minutes, according to KGWN.
The National Weather Service's Cheyenne Office shared photos on Twitter of the well-established funnel cloud.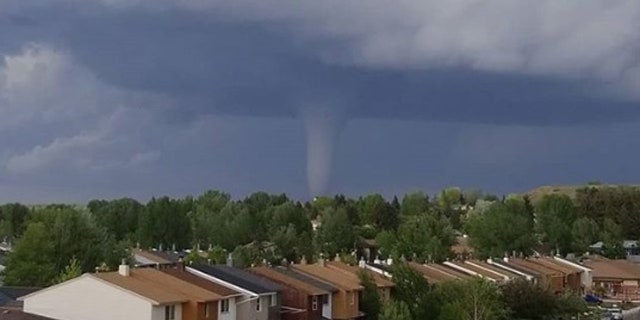 "Tornado north of Laramie is still on the ground. As picturesque as it may look, we ask that you take shelter now," the NWS said . "No picture is worth getting hurt."
While there were some structures, power poles, power lines, and fencing damaged by the storm, no injuries were reported.
The "picturesque" twister drew many to post about it on social media.