Massive college student party in Texas causes floor of apartment to collapse
A raucous party in an over-crowded apartment near a Texas college came to a crashing end early Sunday when the floor collapsed into the apartment below.
The harrowing scene at The Ridge at North Texas, near the University of North Texas in Denton, was captured on video from multiple angles and posted to social media.
Many who were at the party could be seen crawling over beams and plywood after the collapse.
Only minor injuries were reported, Denton Police said.
"I have nowhere to go. Everything I own is in there," Carley Carroll, who lived in the second-floor apartment below the party, told FOX 4 News. "That's life threatening. If we were in our living room, we wouldn't have made it out because by what we've seen, it's just completely gone."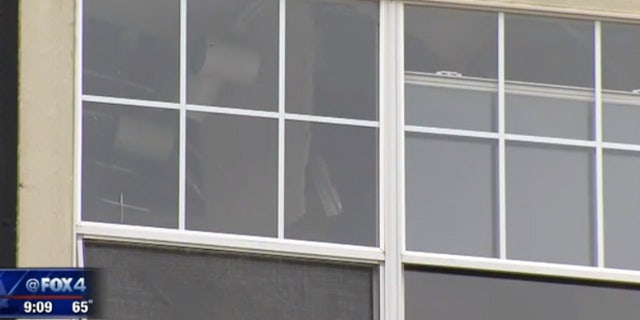 Carroll and her three roommates, all North Texas sophomores, were not home at the time. Instead, they were at the Denton Police Department making a noise complaint about the party.
Police told FOX 4 they believe there was 100 people at the party.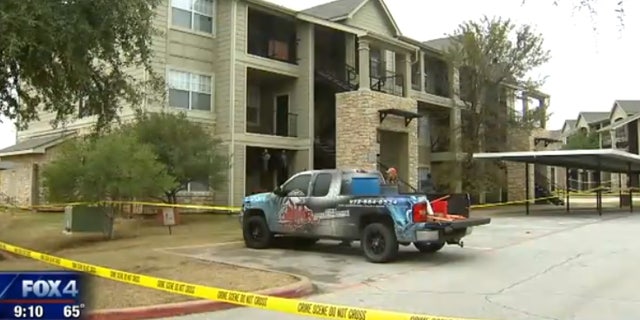 Carroll told the station she's called the cops on her upstairs neighbors' parties before.
"We've called and said, 'It looks like the ceiling is going to cave in,' so I feel like with us saying that, there could've been more that was done," she said.
The floor collapse also caused water to spew from broken pipes into other apartments. The damage has affected 50 other residents at the complex.
The Ridge at North Texas lists itself online as "a student-only community located in Denton, Texas, which serves the students of the University of North Texas, Texas Woman's University, and North Central Texas College."
"A vast choice of amenities and its friendly staff create a worry-free environment that allows residents to focus on the most important thing - being a successful college student," according to the complex website.
Denton Police told FOX 4 they have received previous noise complaints, but people have mostly left the party by the time officers arrive.
Students affected by the collapse said the apartment management company and university have secured places for them to stay, mostly in hotels or dorms.