Massachusetts RMV handed out nearly 2,000 licenses to dead people, audit finds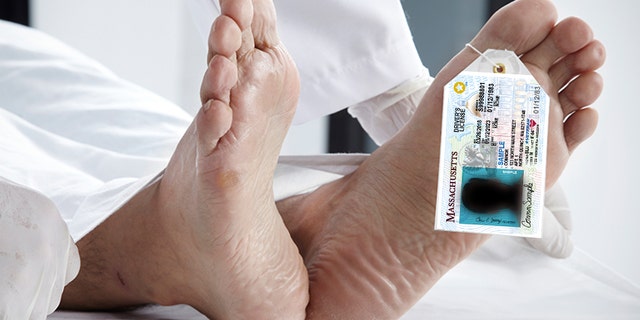 The Massachusetts Registry of Motor Vehicles (RMV) issued 1,905 licenses to dead people — 97 percent of which were active as of January — in a move the state auditor called "a significant public safety risk."
The audit, conducted by the office of State Auditor Suzanne Bump, found the state agency did not deactivate 4,688 licenses for people who died before their licenses expired.
CALIFORNIA'S 'MOTOR VOTER' PROGRAM SEES NEARLY 23,000 ERRONEOUS REGISTRATIONS SENT
Most of the death dates of those issued licenses were between 1988 and 2010, with "some" as early as 1962, according to the audit, which said the "licenses appeared to have been issued to individuals who were attempting to obtain false identification."
"The failure to prevent individuals from obtaining identification under the names of deceased people creates a significant public safety risk to the Commonwealth," Bump said in a statement.
"Fixing this problem must be a top priority for the RMV," Bump added.
ILLEGAL IMMIGRANTS GOT FAKE IDS FROM MASSACHUSETTS MOTOR VEHICLE WORKERS, FEDS SAY
Additionally, the audit — conducted between July 2014 and December 2016 — determined that more than 10,000 requests for handicapped vehicle signs for disabled people were also processed for people who were no longer alive.
The RMV, however, disputed the auditor's findings, calling it a "false claim" that the agency issued licenses to almost 2,000 dead people.
CALIFORNIA DMV WORKER SNOOZED ON JOB 3 HOURS A DAY FOR ABOUT 4 YEARS, AUDIT FINDS
"The audit is outdated, as it was conducted before the implementation of an entirely new software system which has improved management and tracking capabilities," RMV spokesperson Jacquelyn Goddard told WFXT.
Bump's office recommended to the RMV that people with permanent disability placards be required to reapply every five years. It also suggested the agency use the Social Security Administration's Death Master File to identify deceased people.