Massachusetts firefighters sing Disney song to calm child during rescue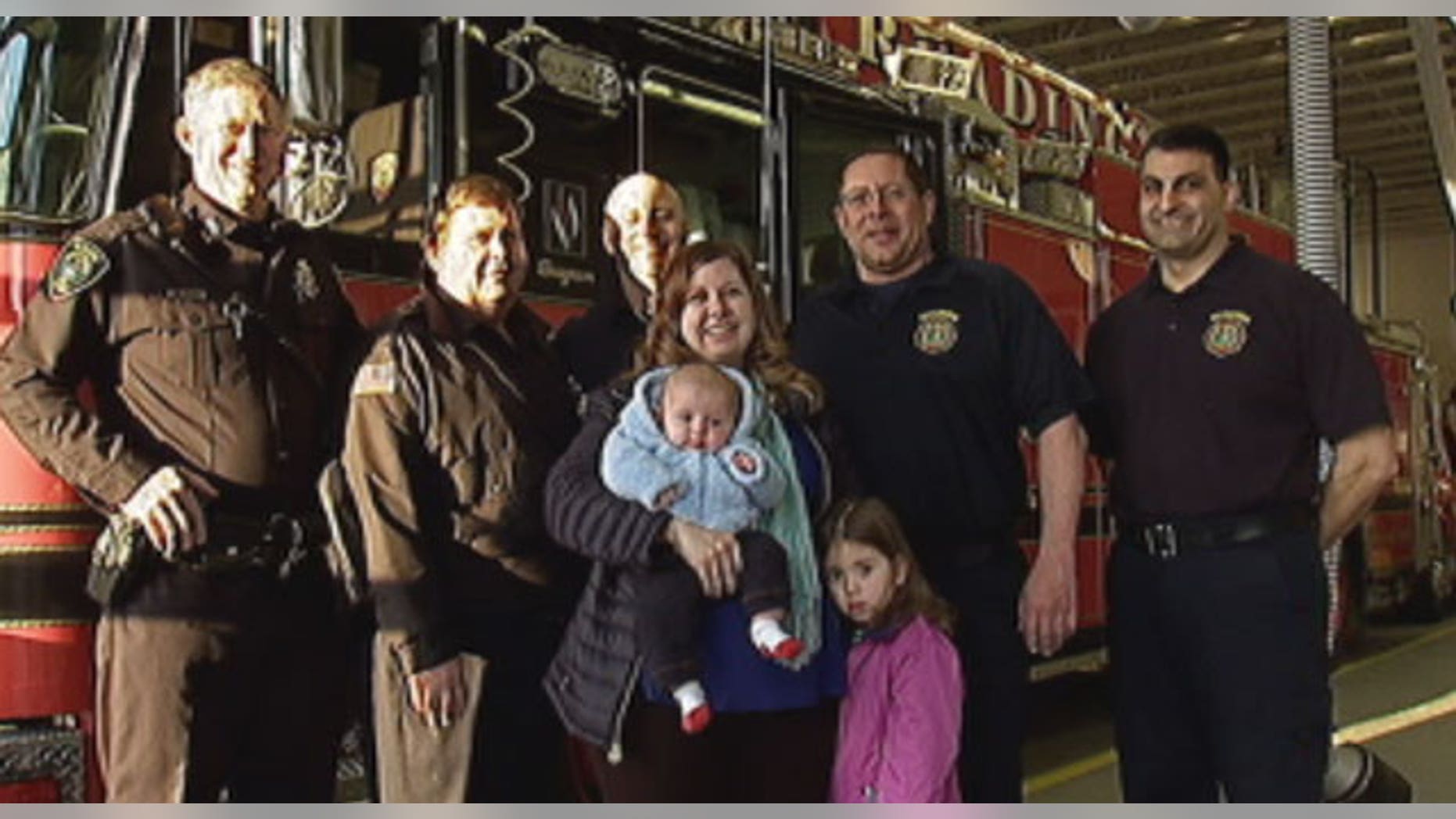 Massachusetts firefighters responding to a family trapped in an elevator used the power of song to keep a little girl calm during the rescue.
Kaelyn Kerr, four, was riding in the elevator with her mom, Kristin, and baby brother when the door jammed, MyFoxBoston.com reported.
"I went to go push the door and nothing happened," Kerr told the news station.
Firefighters responding to the scene worked to free the family through an opening at the top of the elevator with a ladder.
"When they put the ladder down that's when she started freaking out a little bit," Kristin told MyFoxBoston.com of Kaelyn.
Firefighter John Keough, a dad himself, started talking to Kaelyn and discovered her love of the Disney movie Frozen. His partner, Scott Myette, also a dad, pulled out his cellphone and began playing the theme song to the move, MyFoxBoston.com reported.
When the firefighters began singing along to the song, Kaelyn "was comfortable with us," and went with them up the ladder.
Myette said his experience as a dad helps him in situations involving children.
"You say, okay how would my kids be comforted in this situation, so anything we can do to make them more comfortable makes our job a lot easier," he told MyFoxBoston.com.