Massachusetts church adds list of mass shootings to nativity scene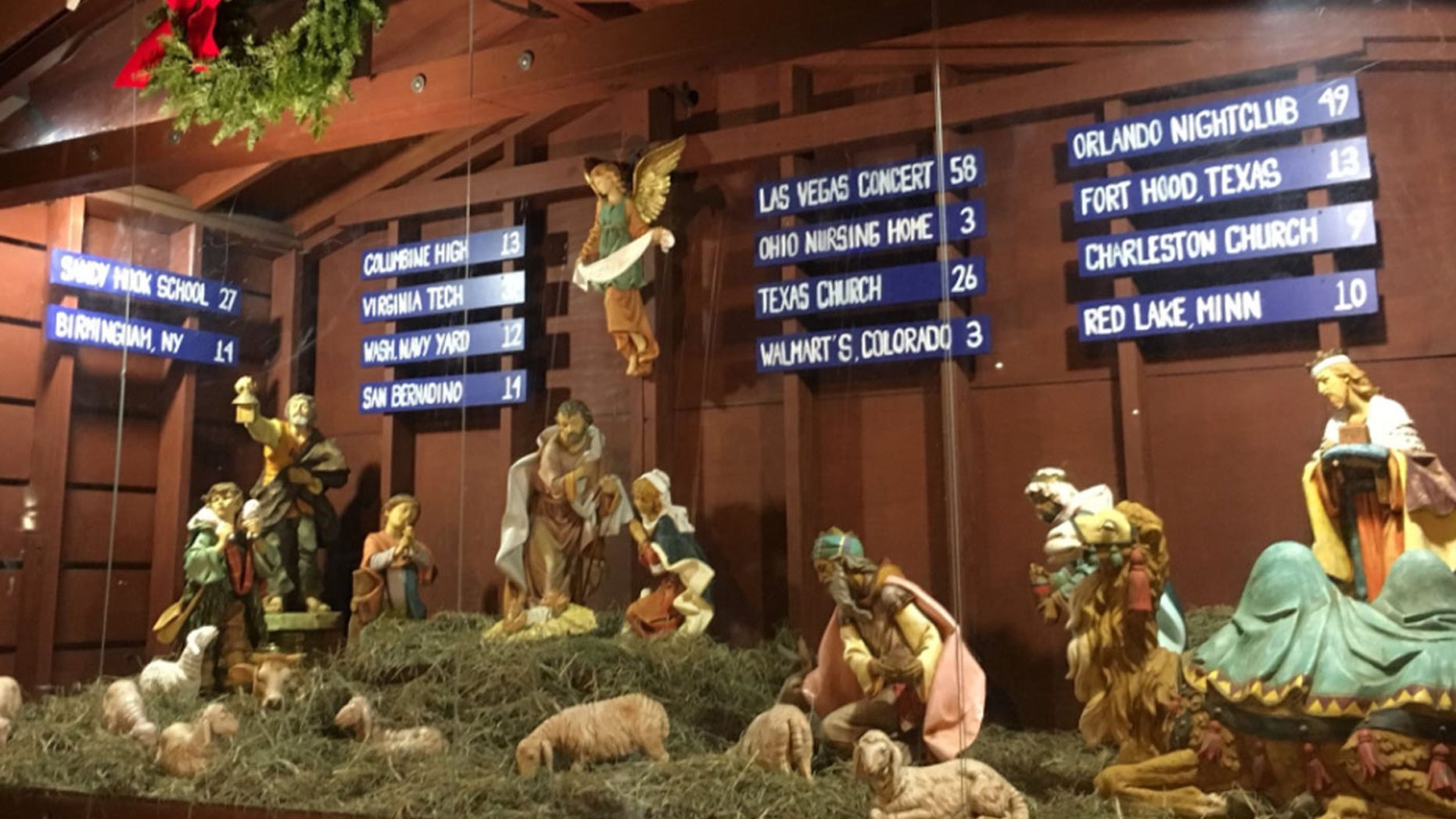 A church in Massachusetts hopes to inspire its parishioners to take action by placing a list of recent mass shootings inside its nativity scene, Boston 25 News reported.
St. Susanna's Parish in the town of Dedham posted a list of cities where the shooting occurred and the death tolls directly behind the infant Jesus, Mary and Joseph, the report said.
Fr. Stephen Josoma told the station that he hopes the list gets people talking and motivated to make a change.
"There's cities, nursing homes, coffee shops, military installations, churches, theaters," he told the station. "This is not the picture of Christmas peace we want to have in people's minds for years to come. It can't be this forever, it just has to change,"