Massachusetts boy called police to say dad had drugs in luggage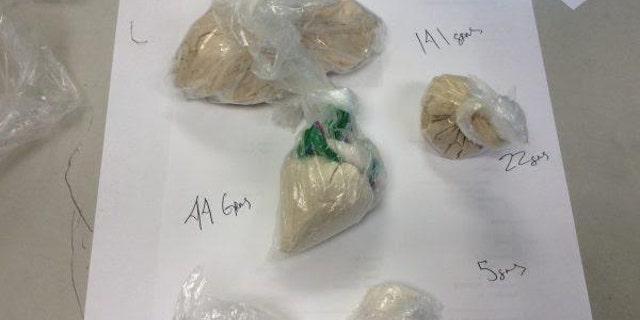 An 11-year-old boy helped Massachusetts cops bust his father on a drug trafficking charge.
The boy dropped a dime on his father Wednesday, according to reports. Lawrence police quoted the boy as saying his father had a stash of drugs in a suitcase, and that he had seen him selling drugs earlier in the day.
Yamil Mercado, 40, faced a judge Friday on charges of trafficking heroin and reckless endangerment. He was ordered held without bail.
Lawrence Police Chief James Fitzpatrick called the boy "brave."
Police said they seized 200 grams of heroin mixed with the powerful opiod, fentanyl, from Mercado.
The boy is in the care of family members. Child welfare workers are investigating.
Investigators say the boy was with a 13-year-old cousin when he found the drugs, the North Andover Eagle-Tribune reported.
A police report said the boy called a state agency a year ago to report his father's drug dealing, but no action was taken, according to the paper.
The Associated Press contributed to this report.