Maryland woman reportedly killed by newly adopted pit bull, police say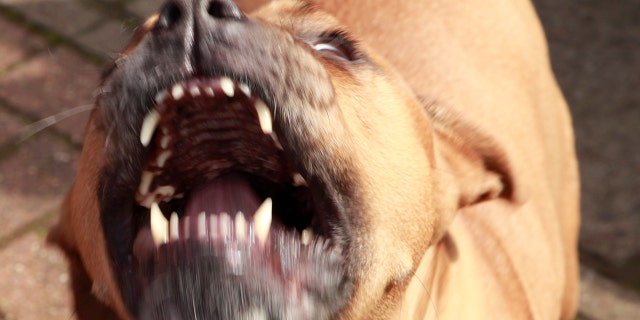 A 64-year-old woman in Maryland was "reportedly mauled to death" by a newly adopted pit bull, police said Tuesday.
Officers reported to the victim's home on Monday evening after receiving a call about a female, Robin Conway of Columbia, getting "mauled to death by a pit bull" she'd adopted only two weeks earlier, Howard County Police Department said in a Facebook news release.
CHICAGO PIT BULL TAKES A BITE OUT OF CRIME EPIDEMIC, OFFICIALS SAY
Police said a relative found a wounded Conway in the yard "with the dog standing over her" and called 911. The individual managed to restrain the animal by tying the animal to the fence, police said.
"Officers found Robin Conway, 64, deceased in her back yard with significant injuries," police said. "The dog, still attached to the post, was barking and lunging on the leash and had to be subdued by animal control officers and ultimately euthanized."
OHIO ANIMAL RESCUE CENTER CLAIMS INMATES WITH PRISON PROGRAM KILLED DOG: 'WE ARE ABSOLUTELY HEARTBROKEN'
An autopsy will be conducted to determine the woman's official cause of death. A necropsy of the dog will help determine if it had rabies or other medical concerns, police said.
Details surrounding the dog's adoption were unavailable, police said, though they said it did come from another state.