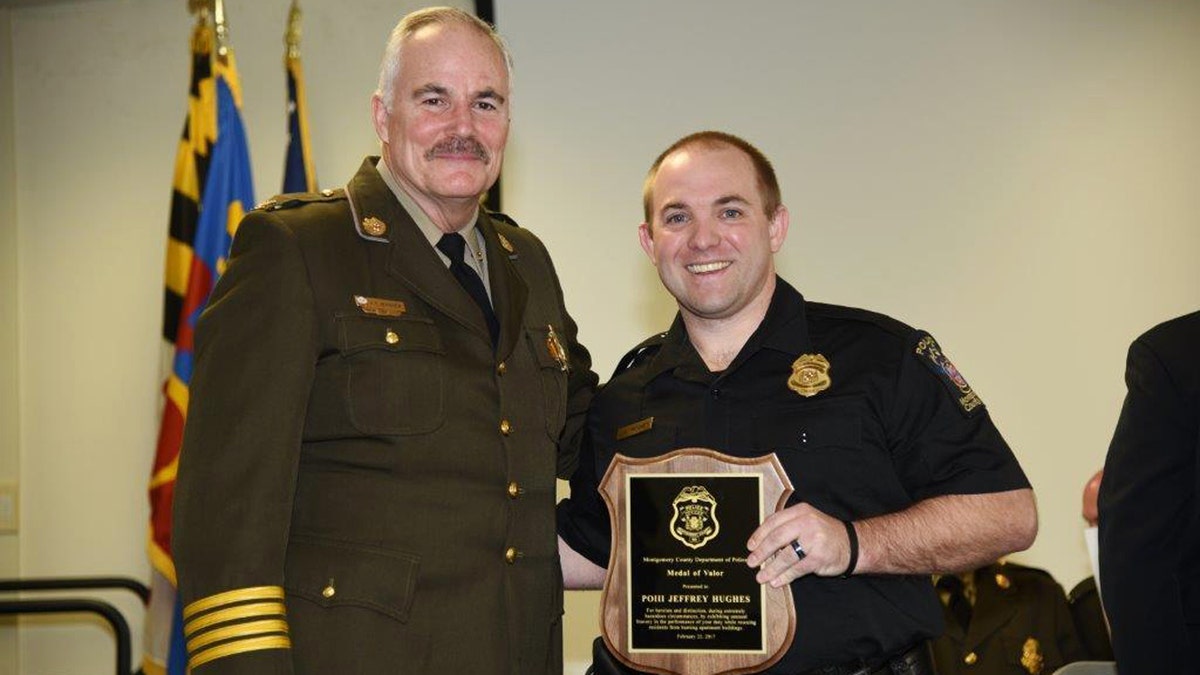 SILVER SPRING, Md. – A Maryland police officer who was the first to respond to a gas explosion and fire that killed seven people and injured dozens of others at an apartment complex last year has received his department's highest honor.
Montgomery County Officer Jeff Hughes received the department's Medal of Valor Wednesday for his bravery.
Hughes was working off duty for the Flower Branch apartments in Silver Spring the night of Aug. 10 when the explosion occurred. Hughes ran to help a family out of the rubble and then went to adjacent buildings to pull fire alarms and get more than 100 people out.
Searchers eventually recovered seven bodies from the rubble left behind by the explosion, which was caused by a natural gas leak and shook homes more than a mile away.