Maryland police officer accused of stealing opioid from a disabled resident: report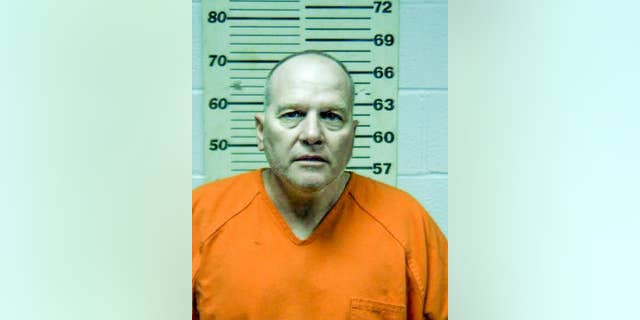 A Maryland police officer is facing drug-related charges over allegations he illegally took opioids belonging to a disabled resident who's confined to a bed while on duty, according to WJLA.
Sgt. Christopher Michael Barnett of the Hagerstown Police Department was arrested Thursday after video evidence showed that he "engaged in illegal activity on duty," a news release from Hagerstown police said. Barnett was taken into custody at his home in Pennsylvania with the help of the Pennsylvania State Police, Hagerstown Police Chief Victor Brito said during a Friday news conference.
FLORIDA MAN TRIES TO STEAL TWO PLANES, TAKE JOYRIDE IN GOLF CART AND FUEL TRUCK, COPS SAY
"I cannot and I will not make any excuses for this betrayal of our agency, our badge and our community," Brito said. "I'm disappointed and quite frankly I'm sickened by this betrayal and this criminal act."
Barnett allegedly entered the apartment of a disabled, bedridden resident while on duty and went through the individual's prescriptions, WJLA said, citing police. The resident's caregiver reportedly realized that the pills were missing and notified authorities.
However, the suspect was reportedly the officer that took the complaint call, which allegedly prompted him to return to the apartment, police told the outlet. While there, the officer was reportedly caught on video saying he'd return the pills and asking not to be reported.
ACROBAT 'HEARTBROKEN' AFTER THIEF STEALS 7-FOOT UNICYCLE FROM AIRPORT BAGGAGE CLAIM
During the news conference, Brito said police received credible evidence on Thursday, which was from a few days earlier, and the department responded within the hour.
"Investigators were presented with video footage of Sergeant Barnett providing a prescription narcotic to another individual at a location within the city of Hagerstown," the news release said. "Once police were able to corroborate the video with witness accounts, criminal charges were filed."
Barnett was charged with distribution and possession of controlled dangerous substances as well as malfeasance in office and theft of less than $100, Brito said.
The suspect, a 15-year-veteran of the police force, has been placed on unpaid administrative leave "pending the resolution of the criminal case," he said.