Maryland parents accused of keeping autistic sons locked in basement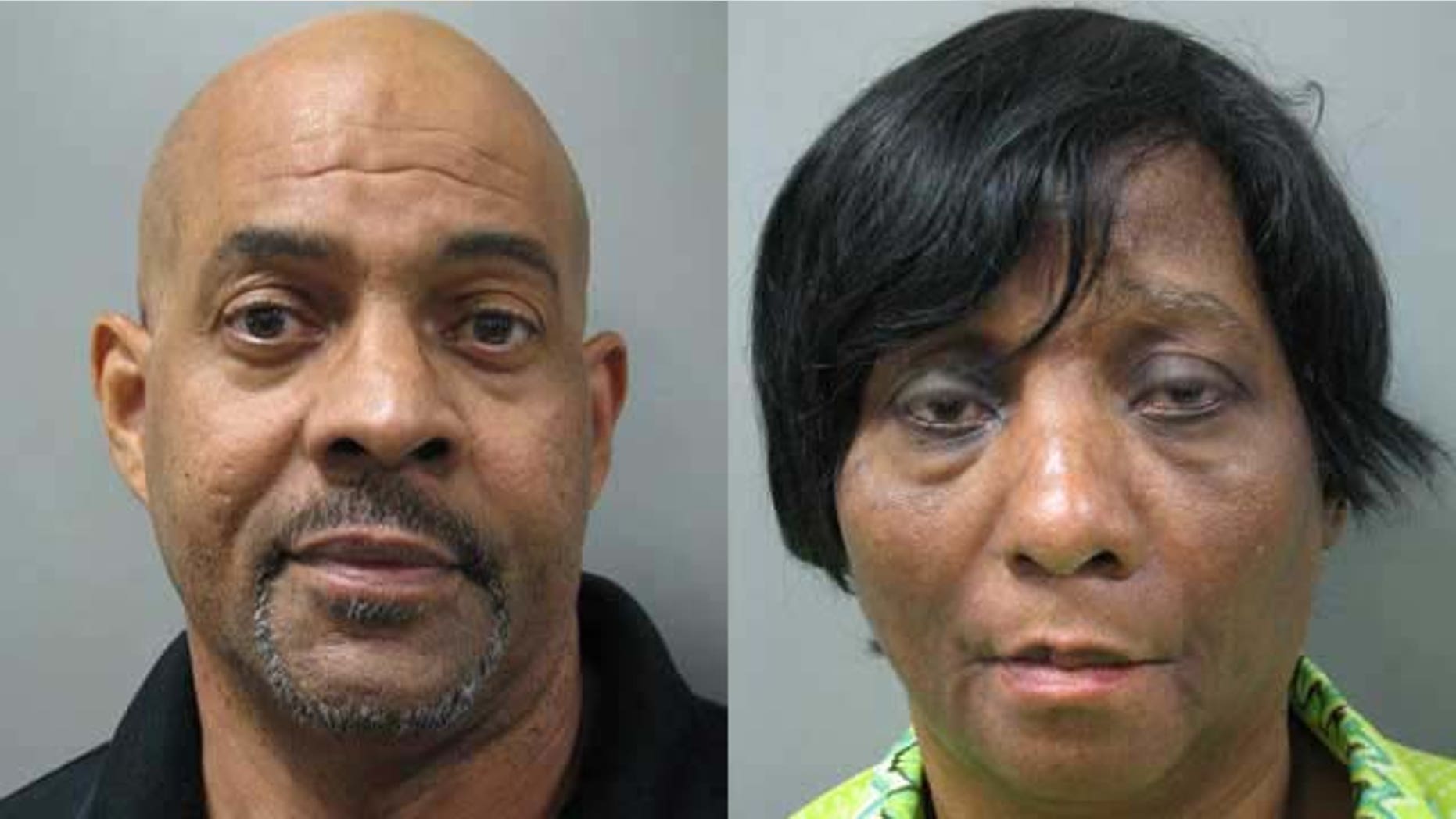 A Rockville, Maryland couple has been arrested and charged with locking their 22-year-old autistic twin sons in the basement of their home.
Montgomery County police told WTTG-TV that the room had no lights, a strong smell of urine, and only a single comforter was provided for the men to sleep on. Police also said the room only had one window, which was far too small for either man to climb through in case of an emergency,
The Washington Post reported that police arrested 57-year-old John Land and 59-year-old Janice Land this past Thursday after showing up at the couple's home to serve a search warrant on an unrelated matter. Once inside, police discovered that one of the doors in the basement was secured from the outside with a deadbolt. When they opened it, they discovered the room and the two men inside.
According to court documents, John Land told police he had been locking up his sons every night between about 10 p.m. to just before 5 a.m. for the past six years in order to prevent them from leaving the house unsupervised, as had happened in the past. The Lands said the twins are nonverbal, and can only communicate by pointing at objects.
The Post reported that John Land claimed to police that he had recently removed furniture from the room because it had become soiled, and planned to purchase new furniture when he could afford it. Court documents also claimed that when officers asked how the Lands would know when their sons wanted something, John Land said he would eventually be awakened by their screams and yells.
"I don't know how anyone would think that's an acceptable way to keep anybody," Natalie Larson, a neighbor of the couple who works with disabled children, told MyFoxDC.com
Sharon Drennan, another neighbor, said her now-20-year-old son was friends with the Lands' other children and told her about the conditions in the home. She says she contacted authorities as far back as three years ago, but nothing was ever done.
"There were cops in that house several times and [they] never removed the children," Drennan said. "And it came to this? This long?"
John Land's brother says the police report is all lies and his brother and sister-in-law love their sons and took care of them the best they knew how. He says police are targeting the couple because their other children have had run-ins with police.
The twins are in protective custody. The Lands have been released on bond, but face facing two counts each of false imprisonment and two counts each of vulnerable adult abuse of a family member.
Click for more from MyFoxDC.com